Solutions | Out-of-the-Box Insights
We bring together everything that's required to start making key decisions, all out of the box. With our pre-built reports and dashboards, focused on key business areas, start making critical business decisions with confidence.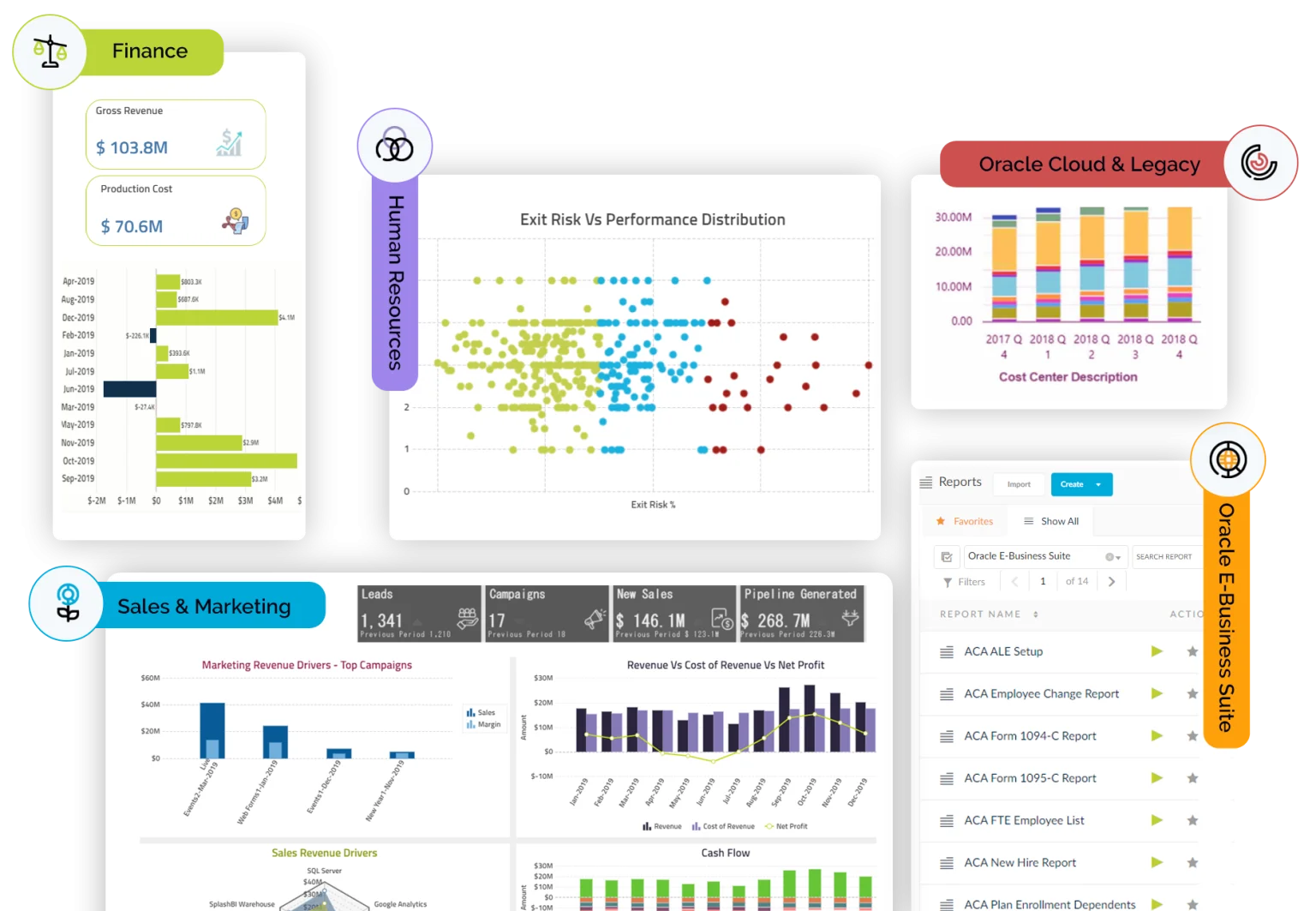 See what makes SplashBI unique against traditional BI tools:
Pre-Built Storyboards
Out-of-the-box reports, charts, and dashboards reduce build effort.
Minimal Consulting Cost
Get insights into your data faster, with lower consulting costs.
Faster Insights, Less Effort
Built-in common data integrations reduce startup effort.
Agnostic Data Model
Built-in data connectors reduce startup effort.
Robust Security
Secure by roles, responsibilities, SSO, or AD Synchronization.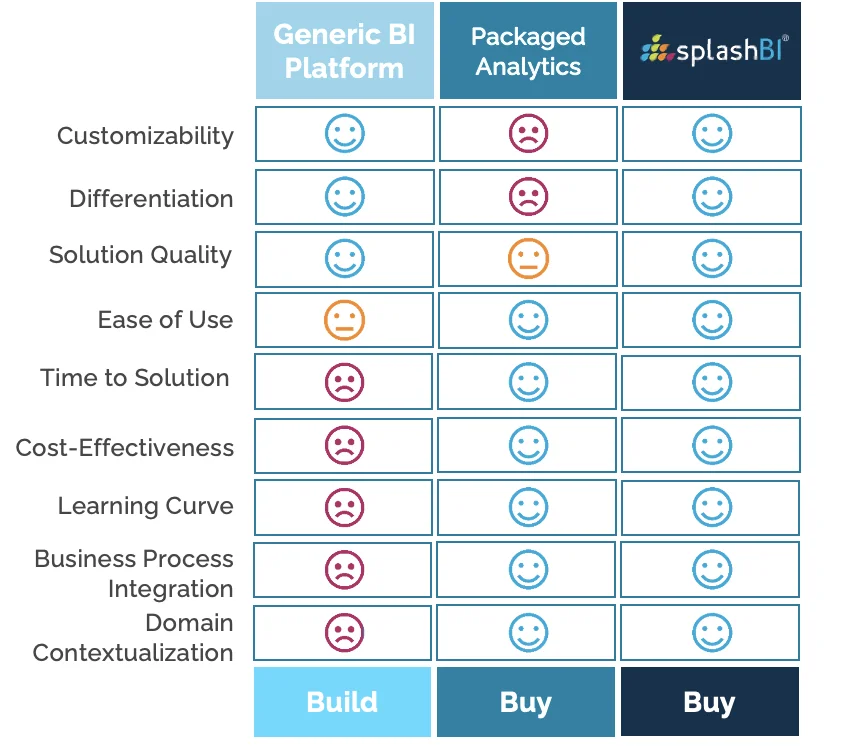 "Considering the size of the project, that is an outstanding achievement. At the very least, I might have expected some queries/complaints from users who aren't familiar with the new Splash BI tool, but we really haven't heard anything back at all from the user base (and that's a good thing!). A shout out to the success of the Splash training sessions that were run in the weeks preceding both launch and UAT.

"The other great thing about this project was that it ran to time with no significant delay, especially given the fact that the quality of the launch was as high as it was."

Multi National Retail Company

Discoverer Migration from Oracle EBS
"We had Discoverer installed for over 15 years during which time we developed some complicated Business Areas and over 500 workbooks, covering both EBS and non-EBS databases. We estimated that it would take approximately 2 years to migrate everything to a new platform but with Splash BI we managed to complete the entire project in under 3 months. There was no disruption to our business and the transition from Discoverer to SplashBI was effortless for our 100 Discoverer users."

Commercial Automotive Manufacturer

Discoverer Migration, Oracle EBS
"SplashBI's Discoverer Migration utility, SplashDM, ensures that years of investment in Discoverer is not wasted. It enables an organisation to transfer across existing reports rather than having to start from scratch, thus significantly reducing implementation timescales and costs."

UK Local Government

Discoverer Migration, Oracle EBS – Through Claremont
Pre-Built Reports & Visualizations