Webinar On-Demand
Connecting Finance & HR: A Mild Flirtation or Serious Date?
HR and Finance traditionally appear to come from different worlds. For example, HR is often described as process driven and involved with "softer" capabilities such as engagement and culture. In particular, HR deliverables are not always easy to translate into financial terms whereas, for example, one can calculate ROI on a marketing campaign or product sale. In contrast, finance operates purely in the language of financial return and "dollar" values.
Businesses have tried for many years to link finance and HR with varying degrees of success.
One model which has proved effective in many organisations is the Human Capital Value Profiler (HCVP) which creates links between HR (people or human capital) activities and financial outcomes.
All support functions in organizations are under pressure to demonstrate tangible value and in this session, Dave Millner and Max Blumberg will outline the context for change and show how the Value Profiler model can be used by companies to:
Rank their HR activities by value delivered

Determine which HR projects need attention and in what time scale

Show which aspects of the HR activity have the greatest impact on productivity and customer growth.
Additional Resources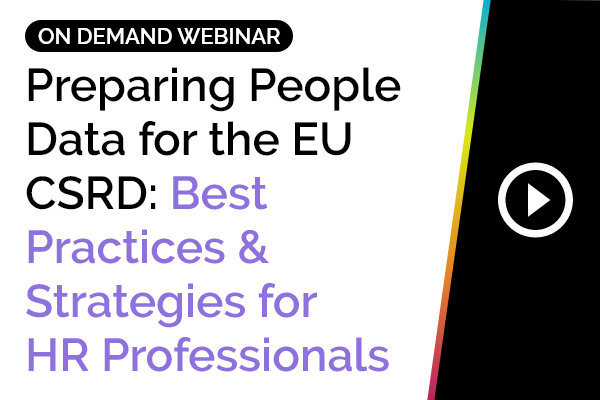 Preparing People Data for the EU CSRD: Best Practices and Strategies for HR Professionals
This panel session brings together a group of industry experts to delve into