Webinar On-Demand
Unlocking the Power of Oracle EBS + Cloud Financial Reporting From Home
Join our upcoming webinar, Unlocking the Power of Oracle EBS + Cloud Financial Reporting From Home, to see how to automate your financial and operational reports with SplashGL. Discover the features that over 1,000 finance users are using to improve their reporting including:
Pre-built reports specific to Oracle EBS + Cloud, your most critical reports automated at your fingertips

Data Connectors, allowing you to go against any table of data and easily build reports across any operational data set

Schedule & Distribute, eliminate the time-consuming task of printing, copying, and emailing information to end users by automating report distribution from inside Excel
Join this webinar to learn how to automate and save hours on your financial reporting by unlocking the power of SplashGL with Oracle EBS & Cloud from home!
Additional Resources
EBS to OCI Migration, Cloud Strategies, and Legacy Data Solutions
We are continually innovating and enhancing our software, all to supercharge...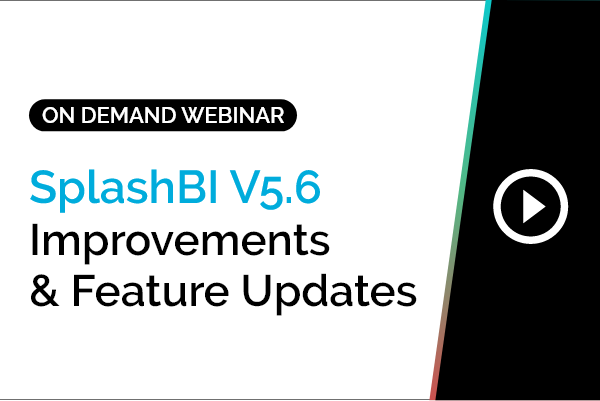 SplashBI V5.6 – Improvements & Feature Updates
​We are excited to announce that SplashBI 5.6 is here with several ...