Webinar On-Demand
You've Got Oracle EBS...Now What?
Increase efficiency through actionable intelligence
It's pretty common knowledge that E-Business Suite doesn't have the most powerful, user-friendly native reporting. This means it takes users more time to get to and analyze their data, resulting in inefficient processes and frustrated employees.
But there's a better way to do your reporting and analytics, and in this webinar, we will show you how to streamline your processes and get better insights into your data with SplashBI!
By clicking WATCH VIDEO, you are consenting to receive future marketing materials from us. To learn more about the information that we collect, please see our privacy policy
Additional Resources
EBS to OCI Migration, Cloud Strategies, and Legacy Data Solutions
We are continually innovating and enhancing our software, all to supercharge...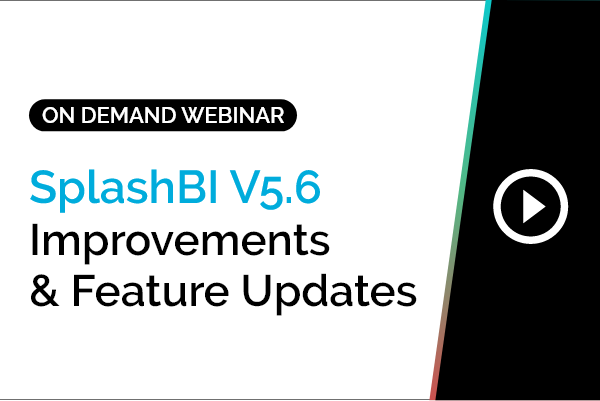 SplashBI V5.6 – Improvements & Feature Updates
​We are excited to announce that SplashBI 5.6 is here with several ...