On-Demand Webinar
2020 Readiness Through Workforce Analytics
Human resources is responsible for more than just attracting and retaining top talent. As business needs and technologies change, we must acquire new skills, either through workforce replacement or transformation. For a myriad of reasons, transforming talent is largely preferable to replacing talent.
Are you using the right HR technologies to transform your workforce?
Join Naveen and Brad as they walk through the challenges faced by a midsize organization when survival required it to transform 70% of its workforce to new roles in 24 months. The transformation was successful, but it came at a higher cost than necessary. We'll highlight areas where people analytics would have made the journey much easier.
Additional Resources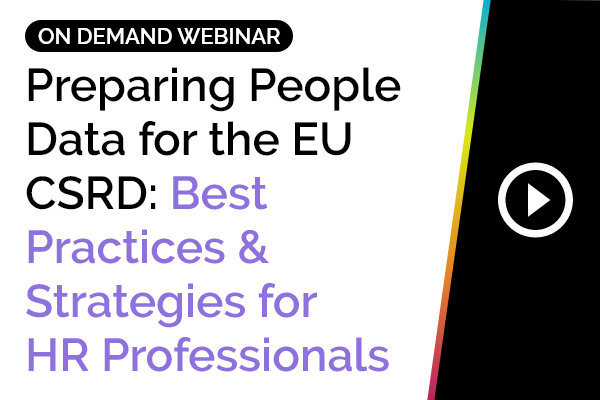 Preparing People Data for the EU CSRD: Best Practices and Strategies for HR Professionals
This panel session brings together a group of industry experts to delve into