Webinar On-Demand
Aligning People Analytics strategy to Business strategy is not as hard as it seems
Underpinning business outcomes with a data-led people strategy is the wise move for all organisations who want to outperform their competition.
Join us on-demand as we host a webinar in partnership with Pete Jaworski; an experienced leader in increasing organisational & HR effectiveness by applying people analytics to optimise the processes and service delivery of HR departments.
We will focus on showing how People Analytics from both a theoretical and practical perspective can generate desirable business outcomes such as:
Improving employee experiences

Increased workforce productivity

Lowered costs to the business
It would be great to see you there!
Additional Resources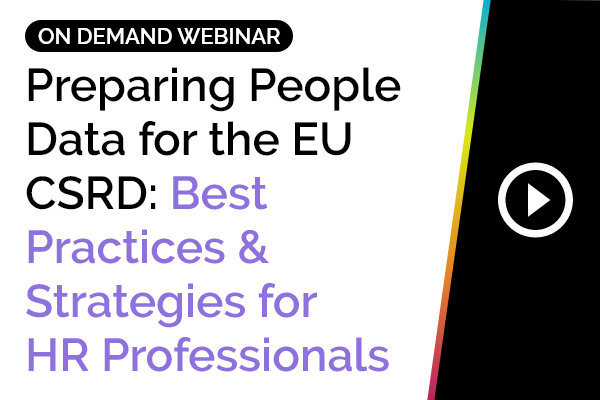 Preparing People Data for the EU CSRD: Best Practices and Strategies for HR Professionals
This panel session brings together a group of industry experts to delve into