Webinar On-Demand
Engaging and retaining remote workers using people analytics
The COVID-19 pandemic has driven a historic rise in remote working. For the foreseeable future, we are faced with managing a growing remote workforce, many for the first time.
Moving to remote working is a disruptive change for employees and managers, some of whom have never worked from home or managed remote resources. For a newly remote manager, the trusty in-person tools for measuring engagement are gone. No more walking the floor or hallway chats. It can feel like managing an invisible team.
To survive in this new environment, we must answer some key questions:
– How do we ensure remote workers are healthy and well?
– How do we engage remote workers?
– How do we retain remote workers?
– What is the impact to the company of people working remotely or not?
People analytics can answer all of these questions using your existing HCM data.
In this webinar, Brad Winsor, our Vice President of People Analytics, and our guest Mark Howard, the Development Director at Sparta Health, will demonstrate how people analytics are central to managing remote resources.
Additional Resources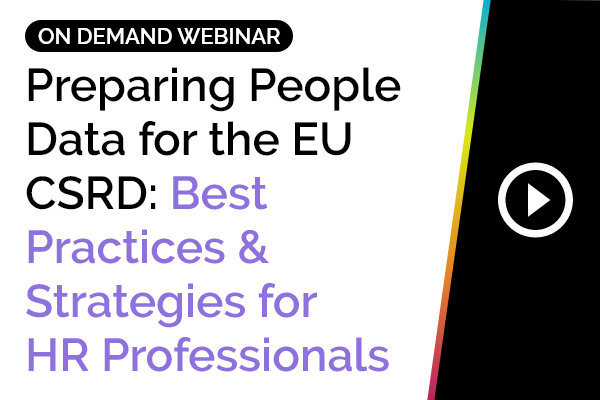 Preparing People Data for the EU CSRD: Best Practices and Strategies for HR Professionals
This panel session brings together a group of industry experts to delve into