Webinar-On-Demand
How HR Leadership Can be a Driving Force to Improve Company Profitability
It has become clear that HR Leadership needs to be the driving force in identifying opportunities to improve key business outcomes.
A recent article in "The Economist" quotes: "When the financial crisis rocked the business world in 2007-09, boardrooms turned to corporate finance chiefs… The COVID pandemic presents a different challenge—and highlights the role of another corporate function, often unfairly dismissed as soft." In this crisis, HR should set the tone.
In light of this shift, we feel there are several areas HR can focus on to support the business like:
Phase 1 – Assess if we have the skills set needed for growth

Phase 2 – Focus on retaining the best people.

Phase 3 – Hire the best resource.
Join us as we discuss how HR Leadership can be a driving force to improve company profitability.
Additional Resources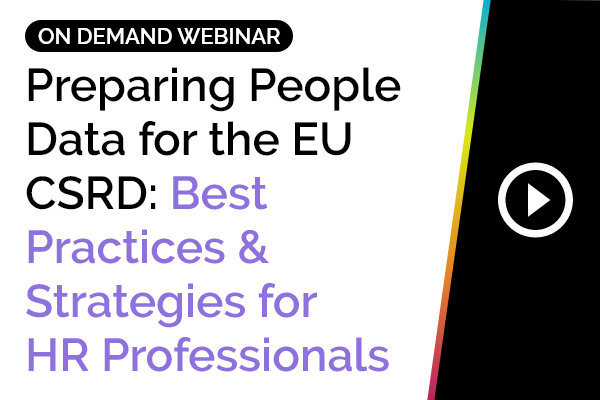 Preparing People Data for the EU CSRD: Best Practices and Strategies for HR Professionals
This panel session brings together a group of industry experts to delve into