Webinar On-Demand
HR & COVID-19: What's Next for Mid-Term Sustainability
In our initial COVID-19 webinar, we discussed the short-term disruptive change that has challenged the HR Community.  Challenges included remote working readiness while ensuring the health and engagement of all workers.
In PART II webinar, we will look at the mid-term challenges during this time of crisis and how HR can prepare for long-term sustainability.  We will discuss how HR can partner with leaders in their efforts to keep staff engaged and productive while keeping a healthy work-life balance.  We will also discuss thoughts on how to prepare for eventual re-opening of facilities.
Topics Include:
How can we help managers support newly remote teams?

How are remote employees handling work-life balance?

How will the spread of COVID-19 impact our business?

How and when can we reopen offices and facilities?

When will employees feel comfortable returning onsite?
Additional Resources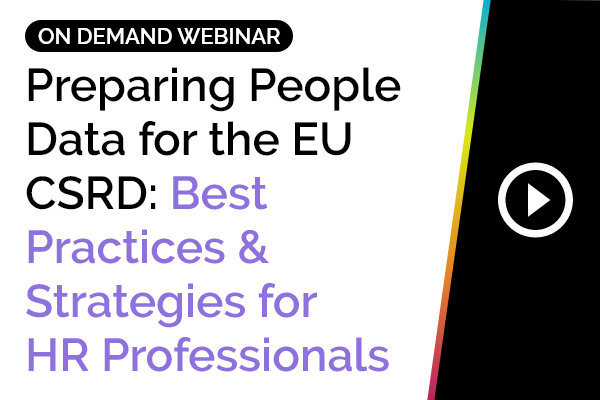 Preparing People Data for the EU CSRD: Best Practices and Strategies for HR Professionals
This panel session brings together a group of industry experts to delve into