Webinar On-Demand
ISO standards for HR? Really?
Are you ISO compliant? Does this affect you? Why does this matter…?
While leaders remain resolute that 'people are the most important asset,' unlike financial accounting standards, there's little agreement on how to report the value and impact of the workforce…until now.
Join HR curator David Simmonds and us at 10AM ET / 2PM GMT on October 29th, where we will cover why HR is central and critical to the company's survival, response, and long-term success via the following topics:
How HR can be the drivers for change using an Integrated Reporting Framework and SEC Regulations

The framework to transform HR from service to strategy – ISO 30414

SplashHR – Enabling the journey towards evidence-based decision-making using HR Metrics.
Additional Resources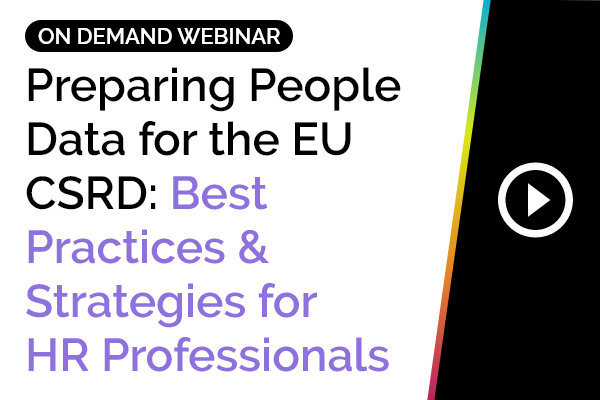 Preparing People Data for the EU CSRD: Best Practices and Strategies for HR Professionals
This panel session brings together a group of industry experts to delve into