Webinar On-Demand
Unlocking the strategic intelligence scattered across your HCM systems
HR teams use software to manage the employee journey from application through employee exit. These systems do a great job managing functional areas of HR across recruitment, development, compensation and benefits. They're essential to HR.
However, an HR technology strategy should do more than support HR function; it should deliver strategic insights. The drivers of employee engagement, performance, retention and development are all hidden away across our disparate HCM systems. This data can answer hundreds of HR questions.
In this session, Brad Winsor discusses how to unite the employee journey across these systems and produce strategic insight once thought impossible with HCM data. New technology makes it easy to analyze the whole of our HCM data.
Additional Resources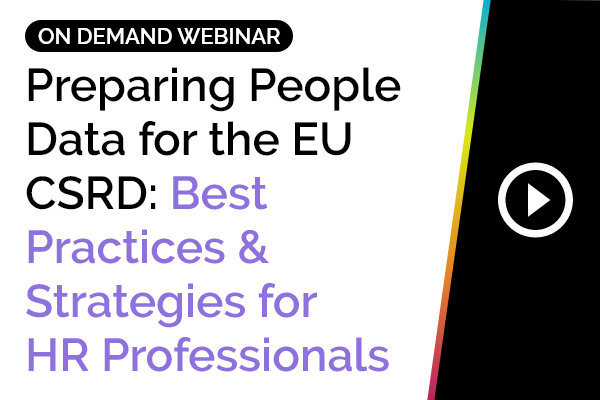 Preparing People Data for the EU CSRD: Best Practices and Strategies for HR Professionals
This panel session brings together a group of industry experts to delve into