Webinar On-Demand
True HR Metrics: Stop Second Guessing
More than ever, organizations are now reliant on access to accurate data to drive their business forward. With the recent pandemic, the long-term success of any organization will be determined by critical decision-making regarding the workforce & talent. One of the worst things leaders can do, when making crucial workforce decisions, is to guess. Yet, so many end up doing it.
In this webinar, we will discuss the questions and challenges that lie ahead for HR. More importantly, we will showcase why SplashHR is the solution used by so many to understand and overcome these challenges. Through the powerful insights of pre-built analytics and reporting, organizations can be rest assured, that any and all workforce-related decisions will be truly fact-based.
Don't miss this chance to see the Charts, Reports, Metrics and Analytics, which are most heavily used by HR & Management.
Additional Resources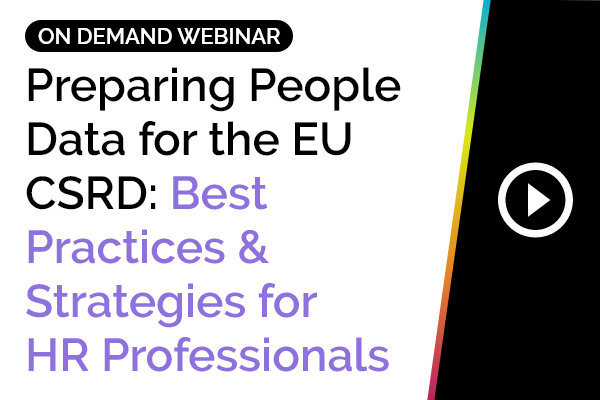 Preparing People Data for the EU CSRD: Best Practices and Strategies for HR Professionals
This panel session brings together a group of industry experts to delve into