SplashHR Differentiators
SplashHR delivers any and all analytical requirements for Workforce Analytics at all levels through your organization's employment hierarchy. SplashHR helps HR managers focus on integral problems with continuity of business processes like onboarding, employee review, Gross walk calculations, flight risk, etc.
The pre-built KPIs and dashboards of SplashHR coupled with the customizability of our SplashBI business intelligence data platform provide users with the self-service ability to independently develop their own analytical use cases in an ad hoc manner whilst still providing extensive administration features to control such activity.
Download this datasheet to learn about the the SplashHR key differentiators when comparing SplashHR to other people analytics solutions on the market.
Additional Resources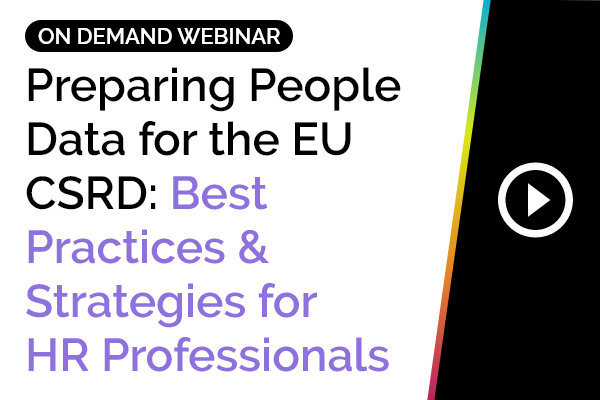 Preparing People Data for the EU CSRD: Best Practices and Strategies for HR Professionals
This panel session brings together a group of industry experts to delve into