Celebrating Workforce Technology at UNLEASH Paris with SplashHR People Analytics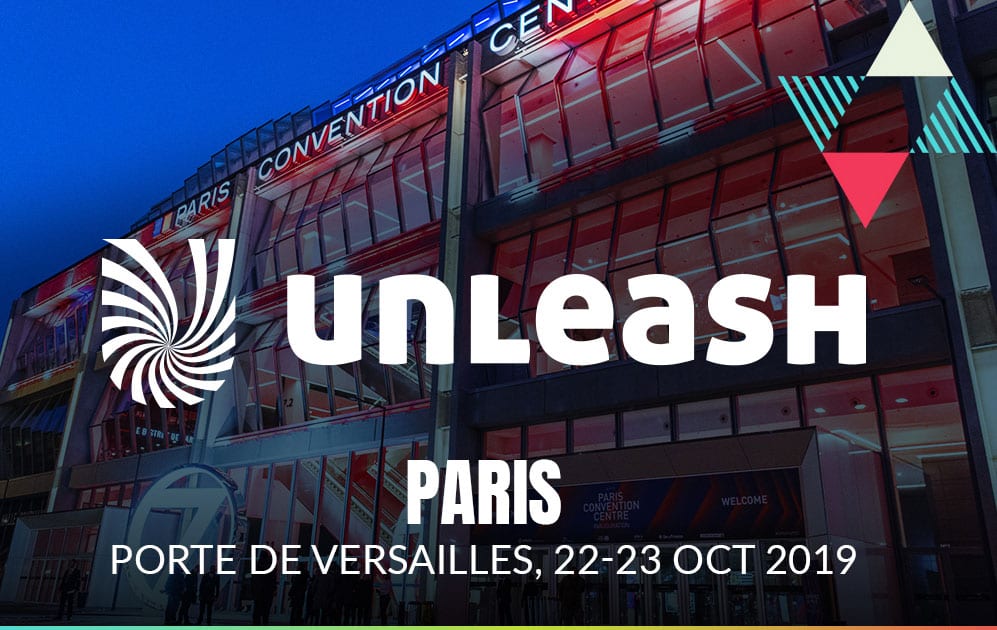 July 1st 2019 Following successful shows in Las Vegas and London, SplashBI, an analytics platform providing organizations with the ability to make data-driven business decisions, is pleased to be joining the lineup of world-class organizations exhibiting at UNLEASH Conference and Expo in Paris, 22nd-23rd October 2019. This year's event, which has been relocated to the newly rebuilt and state of the art Paris Convention Centre in Porte De Versailles, is set to gather global decision-makers, visionaries, influencers and disruptors from over 120 countries.
It's no secret that the HR sphere has expanded far beyond the traditional operating role and is becoming a vital enabler of business success. This is why now, more than ever, it is crucial that HR professionals share strategies and insight into how HR can adapt and transform to keep pace with the new realities of today's business operations.
SplashBI is excited to give live demos of its innovative tool, SplashHR Workforce Analytics. With pre-built reports and dashboards, SplashHR Workforce Analytics adds a whole new dimension on how to consume HR KPIs and metrics. On booth #601, the SplashBI team will discuss how workforce analytics tools support businesses to make better decisions, find hot spots, identify managers that are failing or excelling, recognize employees to try and replicate, define applications that boost morale, and quickly quash initiatives, policies or other internal situations that are harming the happiness of the team.
By adopting a mindset where HR is seen as a strategic business function, HR teams are now expected to drive outcomes aligned with business goals. SplashHR People Analytics enables HR teams to do just this, using predictive and prescriptive analytics to drive retention of top performers and consult with the business on the best initiatives for employee satisfaction, even down to which policies could be replaced to retain more employees.
Kiran Pasham, SplashBI's President, Chief Architect, & Co-Founder is excited to show HR professionals how this works in practice. Kiran explains: "We had great success at UNLEASH London and UNLEASH Las Vegas, so we're confident that UNLEASH Paris will be just as insightful for us. It's a brilliant opportunity to network with like-minded industry peers, share knowledge and discover best practice. Make sure to stop past booth #601 for your exclusive demo!"
To book a demo of SplashHR, please click here.
To register and for more information on UNLEASH Paris Conference and Expo, visit:
https://unleashgroup.io/world/tickets
About SplashBI
SplashBI empowers organizations to understand the full story behind their data with its business analytics platform. SplashBI enables an organization's users to make data driven decisions by providing them with the necessary Actionable Intelligence – anywhere or anytime. SplashBI is offered on cloud or on premise and comes with a great amount of pre-built content (reports/dashboards) and data models to help organizations get started quickly.
PR contact:
Rhea Cairns, Account Director, Neo PR
[email protected]
+44 (0) 1296 733 867
About UNLEASH
We are passionate creative people on a mission to inspire and transform the world of work and technology. Our shared vision is that by 2020, UNLEASH will be the platform of choice globally on the Future of Work. Our shows attract the world's leading visionaries, entrepreneurs, disrupters and doers including Sir Richard Branson, Arianna Huffington, Sir Ken Robinson, Rachel Botsman, Gary Vaynerchuk and more. The UNLEASH community represents the most diverse brands and organisations from +120 countries worldwide. UNLEASH is much more than just its events; we are in the change of the world for the greater good business.
For more information or any media inquiries, please contact [email protected]