Bossard Groups Frictionless Migration from Oracle Discoverer via SplashDM to SplashBI
- A Success Story
Bossard Group was generating a large volume of critical transactional reports from diverse business functions through Oracle Discoverer. However, the unsupported status of Discoverer meant a new solution was required.
Bossard had invested significantly in Oracle Discoverer and therefore wanted to protect this investment by not creating reports from scratch. And therefore, looked for a solution that would reduce migration complexity in a short timeframe.
Download our case study to learn how easily Bossard migrated 300+ workbooks using SplashDM, SplashBI's next-generation Discoverer Migration Utility, with no to little IT involvement.
The SplashBI team understood the complexities of the workbooks to be migrated. With the help of our robust migration utility, SplashDM, which is designed to manage all such scenarios, the process was quick with very little IT involvement.
The existing Discoverer business areas: simple, custom and complex, users, security: roles and responsibilities and workbooks were transferred to SplashBI in a time-efficient manner.
SplashDM, designed to cater for diverse use cases, offered elevated levels of flexibility during the organisations migration project.
About SplashBI: the platform offers a wide range of tools that bring the reports to a new level (either technically – with pivot tables integration, formatting possibilities… – or functionally – i.e., scheduling and automatically sending reports). We've seen a gain in efficiency as SplashBI is way faster than Discoverer used to be and the interface is easy to use. The report creation possibilities are much more complete than in Discoverer as well and we are only scratching the surface as to what we could use it for at the moment.
Rempp Mathieu
Business Analyst | Bossard Group
Additional Resources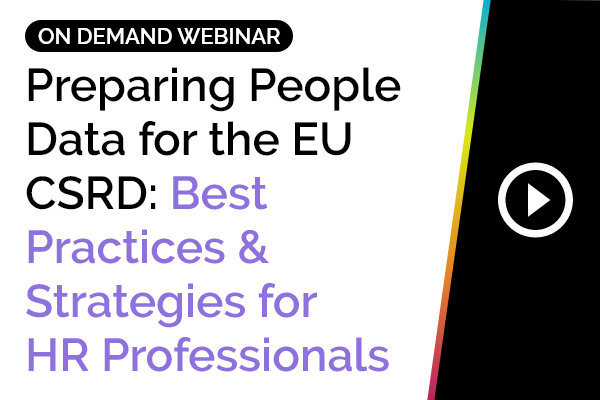 Preparing People Data for the EU CSRD: Best Practices and Strategies for HR Professionals
This panel session brings together a group of industry experts to delve into