OHUG –

Upgrade Your Reporting Platform:

Migrate from Oracle Discoverer to SplashBI
Facing the challenge of Oracle discontinuing support for Discoverer? It's not just about finding a replacement; it's about elevating your data capabilities. In this webinar, learn how SplashBI offers:
Complete Migration: Beyond just copying SQL, we transform the entire Discoverer workbook infrastructure.
Modern Interface: Familiar for Discoverer users, yet enriched with HTML5, 110+ diverse visualizations, and multi-device support.
Enhanced Security: Integrated EBS responsibility security and active directory support.
Diverse Data Access: Connect to a multitude of sources beyond Oracle, from cloud systems to third-party apps.
Flexible Reporting: Benefit from adaptable reporting, varied output formats, and advanced scheduling.
Join us to see how SplashBI's Discoverer Migration turns a challenge into an opportunity to modernize and optimize your data reporting.
Graham Spicer
Country Head, EMEA
Additional Resources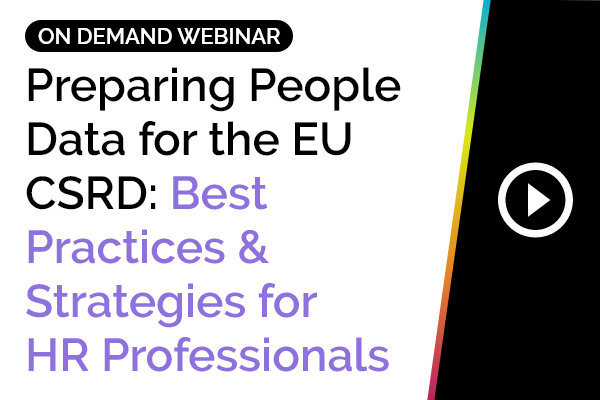 Preparing People Data for the EU CSRD: Best Practices and Strategies for HR Professionals
This panel session brings together a group of industry experts to delve into
Learn how to problem solve the following variables: Retention, Attrition and Turnover. Discover the prolific impact the right analytics platform could have on your business.
The war for talent shows no indication of dying down. Over the last few years, the talent shortage has become a source of fierce competition amongst organizations and the subject of a seemingly never-ending flow of reports, articles, and social media posts.
However, for those of us who are struggling to adjust to this new normal, at the opposite end of the employee attraction spectrum, you have the option to invest in a more sustainable strategy, namely employee retention.
Regardless of the scenario, whether you are finding it hard to attract, engage or retain talent, talent management is crucial to determining the financial health of your company. At its core, talent management is about problem solving the following variables: retention, attrition, and turnover. Business analytics platforms have a prolific role to play here. This intelligent technology essentially works as an adhesive, providing crucial people analytics and intel about the employment life cycle at every stage.
Could the right analytics platform serve as a safety net, providing frequent health checks, ensuring employees feel more engaged and connected and prevent turnover?
In this webinar you will learn:
Start implementing insights gleaned from business analytics.
Leverage data to help retain and nurture talent.
Ensure your organization's growth and competitiveness by understanding your employees at a more granular, statistical level.
Speakers: Brianne Minnich & Kate Graham
Graham Spicer
Country Head, EMEA
Additional Resources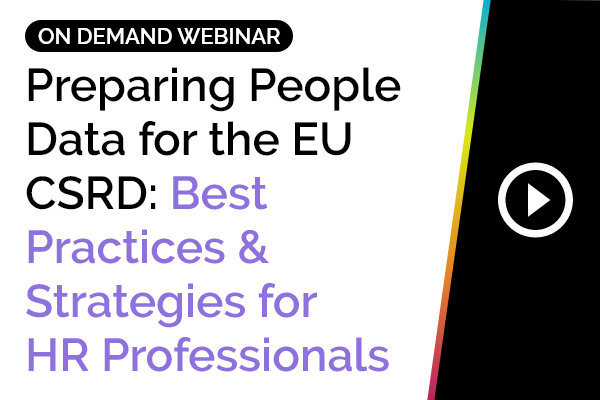 Preparing People Data for the EU CSRD: Best Practices and Strategies for HR Professionals
This panel session brings together a group of industry experts to delve into