How Can Existing Employees Help an Organization In The Pursuit Of New Talent?
When looking to hire new talent, companies don't need to start from scratch
Talent acquisition and retention are vital to every organization; in fact, it's one of the most impactful investments a company can make to benefit its future. Get it right, and the business could be set on a path for growth; get it wrong, and the cost of a bad hire can be astronomical.
When it comes to recruiting, many organizations, even those with skilled internal HR professionals, don't realize the resources they may already have in-house that can help with more efficiently identifying and attracting the talent they want. As Kiran Reddy Pasham, CoFounder, President and Chief Architect, SplashBI, explains, it's time for businesses to take a step back and look for help from their largest assets: their employees. Looking at data and insights from current employees enables an organization to find the strongest teams or individuals within the company and duplicate these qualities and traits when looking for future talent.
Quite simply, when looking to hire new talent, companies don't need to start from scratch. Insight is already at their fingertips.
It all starts with Data
If organizations have the right analytics in place within the company, HR teams can be armed with the appropriate skill metrics for each employee. This way, when companies are in the process of hiring a new person, they can see, based on analysis of top performing employees, what they should be looking for.It's as simple as matching the data to aid better decision making when comparing the new job applicants against the metrics they're seeking.
Right now, many organizations do not have the right information ready to use for this sort of analysis. If they do, they don't have the right tools to analyze the data. And even if they do have the right tools, they aren't taking full advantage of the deep insights they provide. This could easily be fixed.
With the right employee engagement program, an organization can gather all of the necessary information about their employees. That data can then be used to the advantage of the business, with the right tools in place to help make the best decisions when hiring and retaining top talent. Currently, most hiring and retention initiatives rely on human decisions; however, in the future, HR decision making will become much more data-driven.
Employees are Full of Surprises
Analysis of current employees can uncover some big surprises; not only to help profile what is desirable in new employees, but also in revealing valuable information that can help with the retention of existing employees. Employee engagement data can help to expose what staff feel about the company and the culture within an organization, and what they feel about the management. Utilizing that data is key to getting the right people over the line and keeping top performers happy in their roles.
Recent research finds, unsurprisingly, that employees are not leaving or joining because of salary. It is the type of work, the quality of work, and the culture. Investing in culture is the best way to attract and retain the staff you want. Good leaders create a good environment, and conversely, bad leaders create a bad environment.
In the social media generation, prospective and current employees look at reviews on websites like Glassdoor and many others that talk about management. News of bad management can spread faster than news of good management. Analytics tools help organizations to see who is causing the problem and ensure that a good manager is put in place to create a positive environment that will, by default, aid in attracting better talent. What's more, analytics help to determine why people may be "bad". Are they burdened? Can workflow or team dynamics indicate what has gone wrong and give insight into how to make it right?
Your star employee can give you data on the kind of profile you should replicate, but they can possibly also help you to find them. Good people know good people. See who they know, where they network and if they have suggestions on how to find others like them.
Information is Power
Right now, there is no enough HR data democracy; meaning that everybody who is entitled to this data is typically not getting it. Once this data is shared, it is not only HR teams that are able to make better decisions, but management too. Managers can learn who is taking the most time off work, who is working overtime, and a wealth of other information that can determine who is working hard and who is not. These are all aspects that they may not be able to see clearly without this data.
Businesses need to empower existing employees. Creating the right culture helps with recruitment and employee branding for word of mouth. People believe people. Existing employees are an untapped source for recruitment.
At the end of the day, businesses need to breed what is working and stop what is not working. The data will tell you all of that.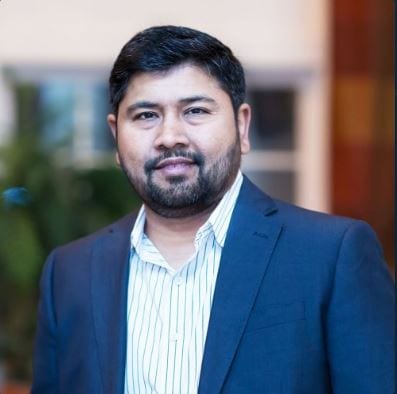 Kiran Reddy Pasham is the Co-founder, President, and Chief Architect of SplashBI. With over 20 years of industry experience, Kiran has been instrumental in the design, management, and implementation of SplashBI.