Scottish Legal Aid Board's (SLAB) Digital First Journey: Transforming Reporting and Analytics for Improved Insights and Decisions
SLAB had years of investment in Oracle Discoverer reporting against Oracle database. With the demise of Discoverer, they needed to preserve this investment and move to a modern, flexible platform that would allow their existing format reports to be used with Oracle Fusion Cloud ERP. They also had a requirement to connect to other data sources based on Oracle and DB2.
Existing Discoverer users can now use their old Discoverer reports with continuity whilst new Finance users get access to new real-time reports giving them access to all General Ledger and sub-ledger transactions in a single report.
SLAB now has a single reporting platform for both their legacy Discoverer reporting and Oracle Cloud ERP.
Alternative solutions were unable to provide Discoverer migration, out-of-the-box Oracle Cloud ERP reports, connectivity to multiple data sources and security across all data sources.
"We required a transactional report which showed all ledger entries and also balanced back to the Trial Balance figures for Audit Purposes. In the five years since we'd moved to Oracle Cloud, we'd been unable to source a report which gave us exactly what we needed, and we had to manually combine data for invoices paid and also journal data together to get what we needed – that proved very laborious and time consuming. The SplashBI team listened to our requirements and were able to build us a single report which gave us exactly what we needed. The report is easy to extract, and has filters built in which then gives us the choice of either running the whole report or extracting data at a lower level. The SplashBI screens are very user friendly and easy to understand. This transactional report is an invaluable source of information for us now and it now forms the main data source for a large portion of our work and has given us a time saving too."
Dawn Neep
Accounting & Budgeting Officer, SLAB
Additional Resources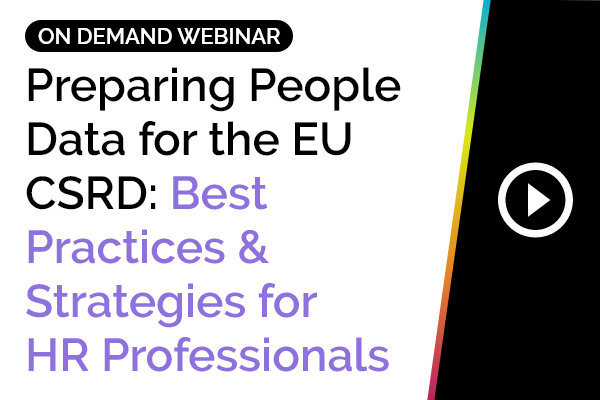 Preparing People Data for the EU CSRD: Best Practices and Strategies for HR Professionals
This panel session brings together a group of industry experts to delve into
People analytics, also known as HR analytics and reporting, is the use of data analysis…
Timecard reporting & analytics refers to the process of analyzing data from employee…