Past Event
November 8-10, 2021 | Americas | Virtual
The virtual Gartner ReimagineHR Conference will help you gain access to vendors within your personal workspace and at your own pace. Take advantage of this opportunity to meet some of the world's leading technology and service providers to help accelerate your technology decisions.
Speaker Details:
Name: Steven Atkins
Global Analytics Enablement Director
Date & Time: November 8, 2021 | 2:15 PM EST
Topic – Combating Recruitment Struggles with Analytics
The Recruiting Game has changed; adaption and data are the keys to future hiring success. Some of the challenges faced by recruiters are understanding the best candidate sources, best fit applications, candidates most likely to succeed, the impact of time to fill a position, and any bias in the recruiting process. Learn how understanding disparate data helps overcome these challenges and boosts hiring efforts.
Event Overview:
At Gartner ReimagineHR Conference, you will gain research-backed insights and best practices on how to build the HR organization of the future.
You'll learn how to:
Equip employees at all levels of the organization for the future
Get the most effective strategies for competing for talent in today's recruiting environment
Address the growing awareness of DEI's impact on business performance
Learn how to meet the needs of an increasingly diverse and evolving workforce
Drive efficiency and efficacy of HR technology investments
We hope you'll join us for this must-attend virtual conference!
Additional Resources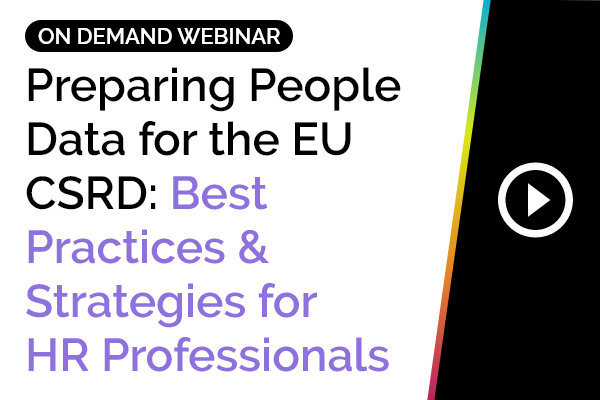 Preparing People Data for the EU CSRD: Best Practices and Strategies for HR Professionals
This panel session brings together a group of industry experts to delve into