Modern, Flexible and Faster:
The story behind

University of Oxford's

seamless move to SplashBI, to fulfill their reporting needs.
Following Oracle announcing the de-support of Discoverer, the University of Oxford was obliged to find a new reporting solution. Hence, in 2013, it implemented EiS eXpress. This fulfilled its reporting requirements for EBS 12.1.
In early 2020, due to increased performance demands from reporting against the EBS 12.1 systems, The University wanted to transform its reporting system into a modern, future-proof, easy-to-use, and easy-to-train solution with minimal overhead in developing new and custom reports.
After careful consideration of their options the University concluded that SplashBI with our EiS eXpress migration utility was the logical solution, the users would be able to seamlessly move their reports from eXpress to SplashBI. SplashBI stood out from the other alternatives in terms of functionality, built-in metadata, Excel integration, speed of implementation and subscription cost.
SplashBI has successfully fulfilled the University of Oxford's need for a new reporting system. It was implemented in a timely fashion, with minimal disruption using inbuilt migration utilities.
None of the alternatives (apart from SplashBI) were able to provide several features. For example, the ability to connect to multiple data sources and pre-built EBS content in 11i, 12.1 and 12.2.
SplashBI ensures that month-end woes are addressed. With the scheduling, bursting, and distribution functionalities in SplashBI, combined with the ability to use all of these in Excel with our XL Connect plug-in, it saves a great deal of time and effort for report users.
"The University of Oxford upgraded from EiS eXpressto SplashBI over the course of 2020, and despite the worldwide pandemic. The decision to make this move was made in January 2020 because the University had experienced some performance issues with R12 E-Business Suite and also needed a greater flexibilitywith its move to R12.2. We looked at a variety of potential tools and selected the SplashBI product because of its value-for-money and integrated Excel tools: the project was initiated less than a month after the decision was made."
Kirsten Gillingham
Director of Finance Operations | University of Oxford
Additional Resources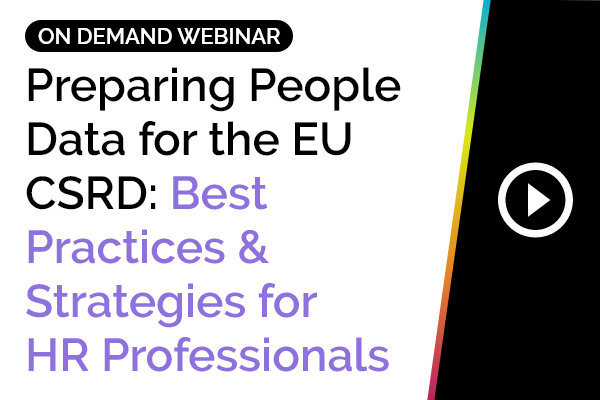 Preparing People Data for the EU CSRD: Best Practices and Strategies for HR Professionals
This panel session brings together a group of industry experts to delve into