Warner Music Group Case Study
Warner Music Group optimises AR reports that are automated & customised, saving a lot of manual time speeding up their month-end process. Warner Music Group implemented AR in EBS to capture all receivables-related data as per their business process. The application was customised to align with the music industry's terminology and Warner Music Group's business processes. Utilising SplashBI for their AR has helped with bursting invoices and has enabled Warner Music Group to run reports for their month-end process effectively and efficiently.
The SplashBI project was carefully taken with a step-by-step proof of concept completed in 30 days and then moved to production with seeded reports and development of bespoke custom Warner Music Group reports shortly after.
All AR business users were able to reduce the manual effort of putting their data together and getting their invoices distributed using the bursting functionality – in an automated manner.
Business users now can run, edit, and modify reports in an ad-hoc manner per their business requirements, which has helped reduce the constant technical team involvement and made users more independent.
"I was able to discuss new report concepts and ideas with the SplashBI team to develop bespoke solutions to meet specific user requirements. For example, we were able to create new Receivable's reconciliation reporting sets with 4 report tabs including, Aging reports & Trial Balance to speed up the month-end closing process for the Sub-Ledger. This allowed us to optimise reporting using a suite of standard and custom reports suitable for multiple Business Units."
Alison Gibson
Senior Business Analyst | Warner Music Group
Additional Resources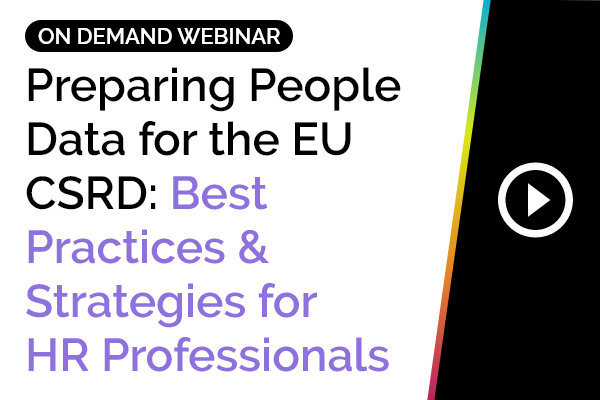 Preparing People Data for the EU CSRD: Best Practices and Strategies for HR Professionals
This panel session brings together a group of industry experts to delve into