End Your Woes of Data Extraction from Oracle Fusion Cloud Applications with SplashOC Data Pipeline
Data-driven enterprises are market leaders in today's world. With increased reliance on analytics for decision-making, today's enterprises generate more data than ever. Oracle Fusion Cloud Applications is a popular choice among the many tools available to enterprises today to enhance their performance with data.
Like most SaaS systems, it restricts access to data, creating difficulties in integrating data sets from other systems. The simplest reporting tasks require significant coding and data engineering skills, rendering business users heavily dependent on their IT teams. Does this sound familiar?
How can your enterprise do away with extensive IT intervention for reporting tasks? Is there any self-service solution? Allow our e-book to guide you.
Download the e-book and get a preview into:
Growing enterprises' affinity for data-centric operation.
How data pipeline can create efficient and scalable data extraction from Oracle Fusion Cloud Apps.
Typical data extraction challenges with Oracle Fusion Cloud applications.
Data extraction, SplashOC style – how SplashOC Data Pipeline is designed keeping your data extraction challenges in mind.
Additional Resources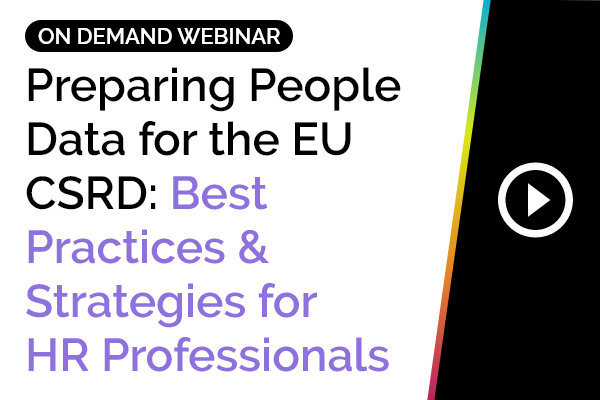 Preparing People Data for the EU CSRD: Best Practices and Strategies for HR Professionals
This panel session brings together a group of industry experts to delve into