Digital transformation from EBS to Oracle Cloud- A Reporting Nightmare!
Webinar Abstract
We often see companies require information across multiple ERPs. Especially when migrating from an On-premises ERP like EBS to Oracle Cloud applications.
Finance teams want to see a consolidated reporting for past invoices from EBS and open Invoices in Oracle Cloud.
HR teams on the other hand want to see information for the new employees being setup in Oracle HCM cloud with their historical information captured in EBS in the past many years.
With decision making it is imperative that we give our business users the ability to put the facts together whether from one system or multiple systems.
Below is a sample of a Quarterly comparison for the General Ledger info captured in EBS and Oracle Cloud during a 5 year digital transformation journey of a global company with multiple legal entities.
Join Graham Spicer, Sumit Dahiya for our round table discussion on:
Why combining data within EBS and Oracle Cloud is important for many Central reporting teams?
What is the significance of being able to make a combined transactional report from EBS and Oracle Cloud
How did an HR business partner add value to the current business process with the ability to combine data for all employees in various legal entities.
#OracleEBS #OracleCloud #OracleERP #reporting #analytics #Discoverer
Additional Resources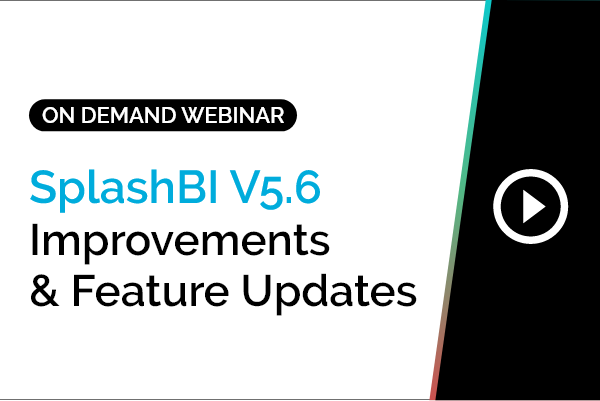 SplashBI V5.6 – Improvements & Feature Updates
​We are excited to announce that SplashBI 5.6 is here with several ...
The Importance of Agile Reporting using AI & ML in Oracle EBS
In this session, we'll delve into how leveraging AI and machine learning can empower