Migrating to
Oracle Fusion Cloud Apps?

You don't have to abandon your data warehouse strategy!
Oracle Fusion Cloud Applications provide a fantastic platform for businesses to run their daily operations ranging from accounting to HCM to Supply Chain and Manufacturing.
While organizations gain operational efficiencies by migrating to Fusion, they also struggle with finding ways to integrate Fusion business data with their existing Enterprise Data Warehouse (EDW). Often the EDW is a culmination of sophisticated data feeds incoming from variety of business applications and is developed over many, many years.
Getting Fusion data into the EDW becomes paramount for business leaders so they can make informed decisions. So what does it take to extract data out of Fusion applications? What impact does this have on your data warehouse strategy?
Join us on this webinar where we will learn: –
what options exist to extract data from Fusion Applications
advantages and "gotchas" of those options
how to establish a consistent data pipeline between Fusion Applications and your EDW
and more …
Save your spot! The session starts at 1 PM EST!
Additional Resources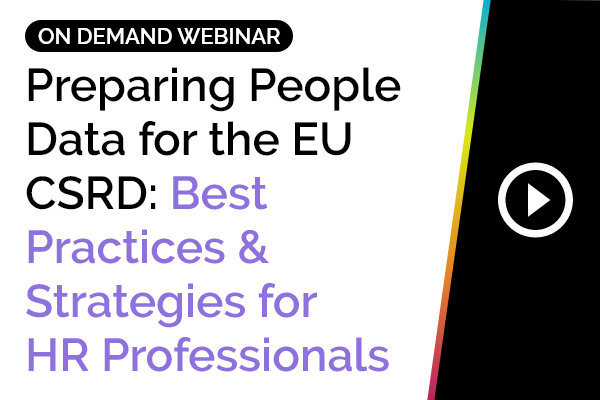 Preparing People Data for the EU CSRD: Best Practices and Strategies for HR Professionals
This panel session brings together a group of industry experts to delve into