Almost all successfully run business enterprises operate best when their leaders make the right decisions at the right times. With all the valuable business data available within Oracle Fusion Applications, effective operational reporting quickly becomes the difference between an agile organization and a stagnant one.
During the operational reporting journey, business leaders are often presented with ad-hoc requests for data needed to meet a very specific goal rather quickly. Often, those reports are not available within Oracle Fusion OTBI and therefore, IT teams get involved to start a custom report development cycle. It is quite common for custom report development to take several days to weeks, and in some cases, months compelling business users to either wait or resort to other manual, error-prone methods.
If this sounds familiar, join our webinar where we will learn how to: –
efficiently generate operational reporting
address ad-hoc data requests
avoid expensive report development projects
avoid a large number of un-supported custom reports
The webinar starts at 1 PM EST. Register today!
Additional Resources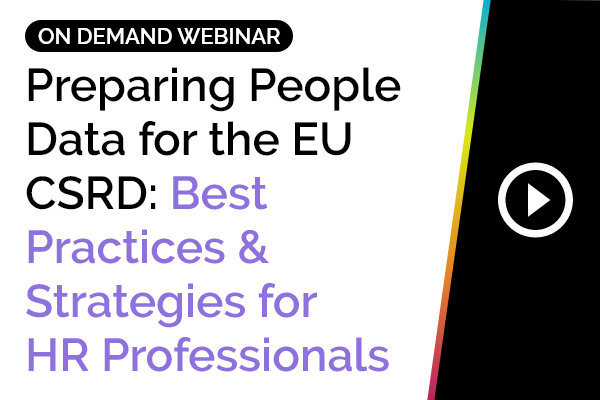 Preparing People Data for the EU CSRD: Best Practices and Strategies for HR Professionals
This panel session brings together a group of industry experts to delve into