Build vs Buy Debate in People Analytics
Unlock the Secrets of the Build vs Buy Debate in People Analytics!
Are you struggling to decide whether to build or buy a people analytics solution for your organization? This age-old debate is tricky, and it's essential to weigh the pros and cons carefully.
That's why we've created a comprehensive eBook on the Build vs Buy debate in People Analytics, packed with actionable insights to help you make the best decision for your organization. Here's what you'll discover inside:
Factors to consider when choosing between building and buying
Expert perspectives from the retail industry on this dilemma
Whether it's worth investing in a People Analytics solution if you already have a BI tool.
Get the clarity you need to make the right choice for your organization. Download our eBook now!
Additional Resources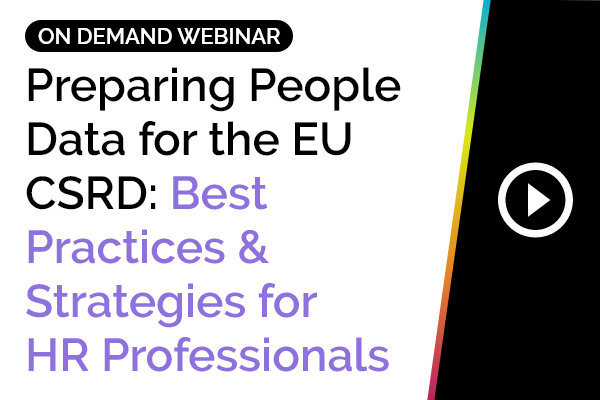 Preparing People Data for the EU CSRD: Best Practices and Strategies for HR Professionals
This panel session brings together a group of industry experts to delve into