Everything you need to know about DE&I Strategy, Metrics and Measurement – eBook
Diversity, equity and inclusion (DE&I) in the workplace are becoming important as organizations realize the significant positive
effects on their business outcomes.
How do you build a diverse workforce? What are the precedents to developing a diversity and inclusion strategy? And, what role does employee data play in this strategy? Building a truly diverse and inclusive workforce might feel like a lofty undertaking, but it's simple if you can use objective data to set the right goals and create plans.
In this Ebook, we will outline the steps you must take towards building a truly diverse workforce and measure the true impact of diversity, equity, and inclusion on your business outcomes.
Additional Resources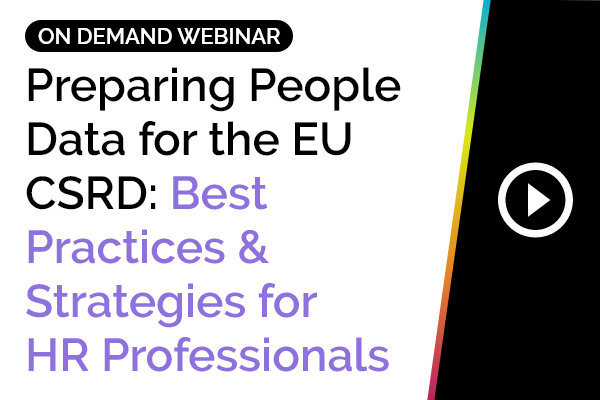 Preparing People Data for the EU CSRD: Best Practices and Strategies for HR Professionals
This panel session brings together a group of industry experts to delve into