The No-Frills Guide to People Analytics for Practitioners
According to Deloitte Insights, while 71% of companies view people analytics as a big-ticket item, implementation has been slow. Despite the enormous focus on people analytics today, there is a good deal of confusion on where HR should be focusing their attention and what they should be doing.
This guide will outline how talent teams can operationalize their people data and link practices to business KPIs.
Download the eBook to explore –
People analytics & its effect on performance outcomes.
How to get the right story by combining data from different sources.
Use HR metrics to perform HR analytics.
Questions to ask before choosing the right analytics solution.
Additional Resources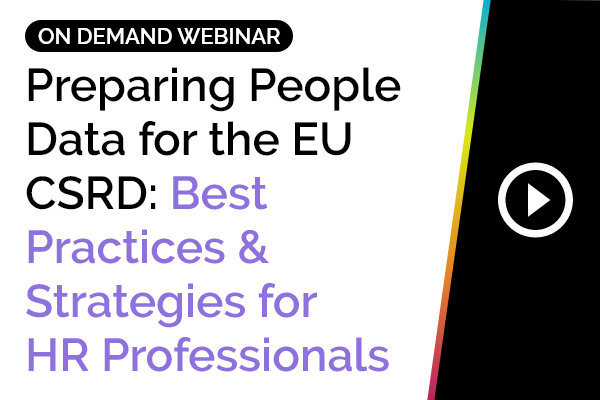 Preparing People Data for the EU CSRD: Best Practices and Strategies for HR Professionals
This panel session brings together a group of industry experts to delve into