The Missing Link: Driving Business Success With
People Analytics

With today's challenging workforce climate, People Analytics has become one of the most talked about topics for Executives & HR.
People Analytics has evolved from a nice-to have to a must-have for organizations to maintain a competitive advantage in their respective industries and in the war for talent. A wholistic people analytics strategy, when properly deployed, can have a major impact on the success of any organization.
In this interactive webinar, experts from SplashBI & Bluewater will discuss leveraging People Analytics to:
• Measure learning program effectiveness and impact
• Improve your visibility into Recruiting
• *Increase employee Engagement
• *Reduce Regrettable Turnover
• Understand talent gaps and opportunities
Regardless of how complex your technical environment, an organization's People Analytics Journey does not have to be difficult. Our presenters will highlight the ease of getting started. They will also illustrate how HR and Management can quickly gain the insights needed to make the best People Decisions.
Additional Resources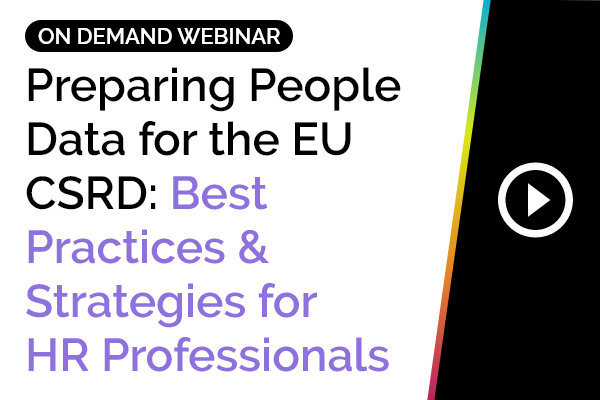 Preparing People Data for the EU CSRD: Best Practices and Strategies for HR Professionals
This panel session brings together a group of industry experts to delve into