Understand how People Analytics aligns Finance and HR for business growth and how to present these benefits to your C-Suite.
Understand how to present the financial benefits to the C-Suite and get business buy-in for any people analytics project.
Get to know if your organization needs people analytics – and how to tell if it does.
Learn how to determine the ROI of People Analytics, from the financial benefits of recruitment to the impact of turnover and measuring diversity.
To help understand how to make the case for investment in a people analytics project, Kate Graham, Head of Content Labs and Insights at UNLEASH is joined by Burak Bakkaloglu, VP and Head of Talent Management and People Analytics, Europe and Latin America at Ericsson and Steven Atkins, Global Analytics Enablement Director at SplashBI in a discussion about how to align people analytics projects to desirable business outcomes, how to better make informed business decisions and improve business outcomes, and how to determine the ROI of people analytics.
Watch on-demand to:
Learn why 'being less helpful', 'knowing the end point', and 'focusing on basics' are key when taking the first steps on the analytics journey.
Understand what you want with analytics and where that might free up HR and people analytics function time.
Get to know about the power of examples and use, rather than wasting time arguing for broad implementation of analytics.
Additional Resources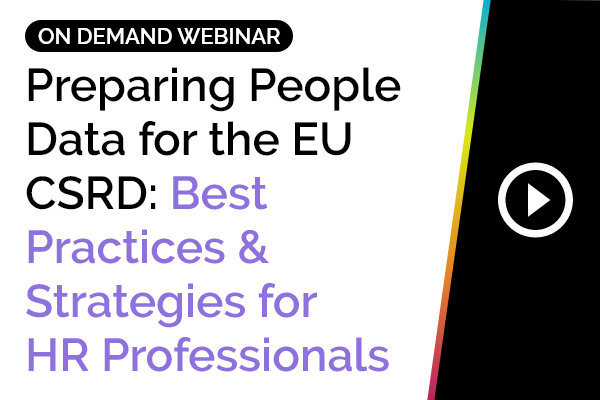 Preparing People Data for the EU CSRD: Best Practices and Strategies for HR Professionals
This panel session brings together a group of industry experts to delve into