With today's challenging workforce climate, having a good People Analytics platform is essential to get an overall picture of your organizational health at all levels, reducing turnover and improving retention across your workforce.
We know companies are on various stages of their People Analytics journey and as such are attempting to aggregate data and provide visualizations for their business users, with the aim of ultimately improving business performance.
In this interactive webinar, experts from SplashBI will discuss how you can  leverage SplashHR capabilities within Tableau or PowerBI to:
Monitor overall organizational health at all levels
Track against your key KPIs and metrics
Enable drill down through your data from Macro to Micro
Highlight Early and Regrettable Turnover
Regardless of how complex your technical environment is, People Analytics does not have to be challenging.  Our presenters will highlight the ease of getting started and also illustrate how HR and Recruitment teams can quickly gain the insights needed to make data-driven decisions and deliver better business outcomes.
Additional Resources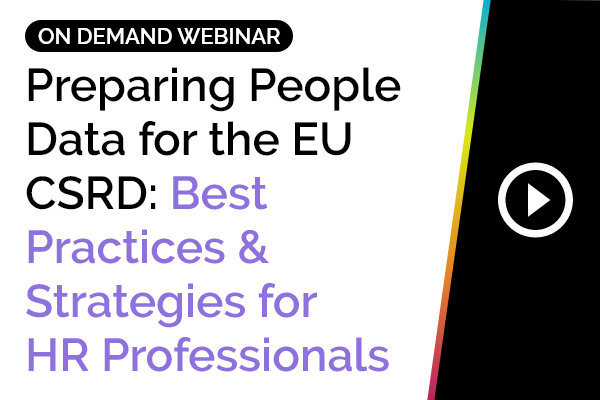 Preparing People Data for the EU CSRD: Best Practices and Strategies for HR Professionals
This panel session brings together a group of industry experts to delve into