Due to automation, over 120 million workers in the world's largest economies may need to be retrained or reskilled in the next three years. The time it takes to close a skills gap through traditional training has increased by more than ten times in the past four years, jumping from 3 days to 36 days
Executives across the enterprise realize the criticality of talent and the negative effect of a skills gap. Skills can directly impact the level of returns organizations realize from investments. Capturing the skills needed and reallocating employees to match their skills can create a powerful incentive to retain a skilled workforce loyal to the organization.
Is there a way to predict and prevent a skills gap?
"64% of managers don't think their employees are able to keep pace with future skill needs – Gartner Study."
In this interactive webinar, experts from SplashBI will discuss leveraging skills analytics to:
Identify skills gap
Reduce recruiting by in-house talent
Increase employee engagement
Reduce regrettable turnover
Regardless of how complex your technical environment is, skills gap analysis can be a straightforward exercise. Our presenters will highlight the ease of getting started and illustrate how HR and Recruitment teams can quickly gain the insights needed to make data-driven decisions and deliver better business outcomes.
Source:
2018 IBM Institute for Business Value Global Country Survey; "Labor force, total by country." The World Bank. 2017; IBM Institute for Business Value analysis and calculations. 2019
IBM Institute for Business Value Performance Data and Benchmarking 2014 Talent Development Survey; IBM Institute for Business Value Performance Data and Benchmarking 2018 Talent Development Survey
Additional Resources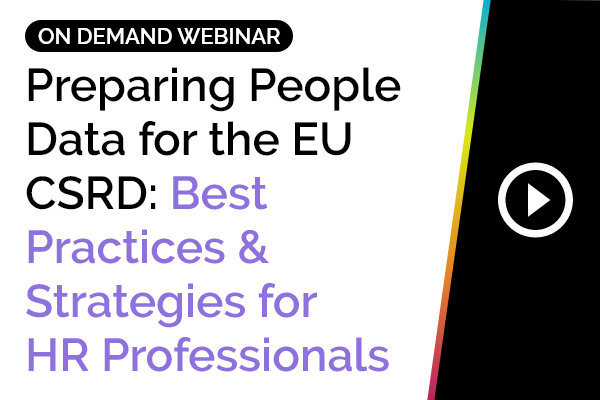 Preparing People Data for the EU CSRD: Best Practices and Strategies for HR Professionals
This panel session brings together a group of industry experts to delve into