Speaker Name: Steven Atkins
Global Analytics Enablement Director
Speaker Name: Ragu Veeraraghavan
VP of Analytics
Speaker Name: William Tincup
President & Editor at Large
HR data is a gold mine!
When HR teams access and use the HR data buried deep in the business, they unlock their own strategic potential. They can understand the impact of people in the business; make more informed people-related decisions; assess the effectiveness of HR processes and operations; and improve wellbeing and effectiveness of employees
Join SplashBI's Steven Atkins, Global Analytics Enablement Director, and Ragu Veeraraghavan, VP of Analytics, on July 19th to hear how you can adapt and sell the story to get the support you need!
During this session, you'll learn about:
The role of data in HR Transformation
Improving your insights and drilling into the evidence
How engagement can impact your internal mobility to get the Skills you need
Focusing your recruiting initiatives to drive better results!
Data driven journeys have to start somewhere – transforming HR data can seem daunting at first but taking small steps to prepare correctly can have a massive impact on what you can achieve.
Spend 60 minutes with us, and you'll find out exactly how and what.
Additional Resources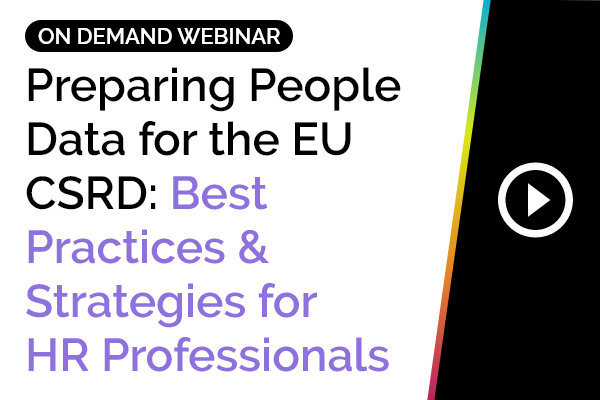 Preparing People Data for the EU CSRD: Best Practices and Strategies for HR Professionals
This panel session brings together a group of industry experts to delve into