How to Present the Financial Benefits of People Analytics to the Leadership?
Does your People Analytics project seem complex involving buy-ins from multiple levels? This whitepaper is explicitly designed to help you justify the cost-benefit analysis of the People Analytics project.
Unlock this whitepaper to learn –
How can People Analytics financially help an organization? [Key Findings]
Why is it all about Data?
5 Major reasons to use data-driven People Analytics.
The ROI of People Analytics – Financial Benefits of Recruitment, Turnover, and Diversity.
Additional Resources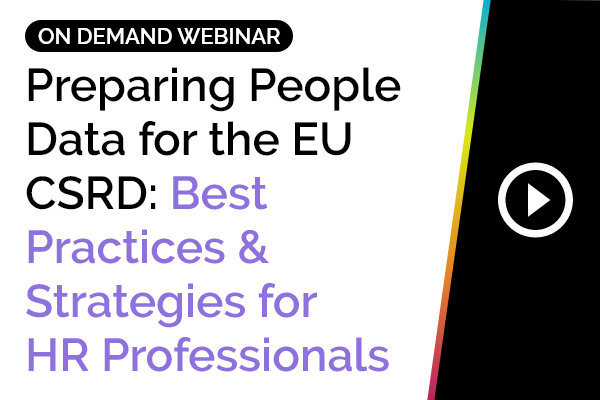 Preparing People Data for the EU CSRD: Best Practices and Strategies for HR Professionals
This panel session brings together a group of industry experts to delve into