Mitigating HR Risk
For most organizations, talent is our greatest asset. It's what separates us from the competition and makes our organizations unique. If we fail to provide the right human capital, the business suffers or fails. Providing talent is HR's most critical function and is our biggest risk.
Talent is a volatile asset. Unlike widgets in a warehouse or money in the bank, talent comes and goes at it pleases. And unlike widgets and money, human capital has moods and human expectations.
In this white paper, we'll discuss three key steps to managing talent risk and how people data and machine learning can help.
Additional Resources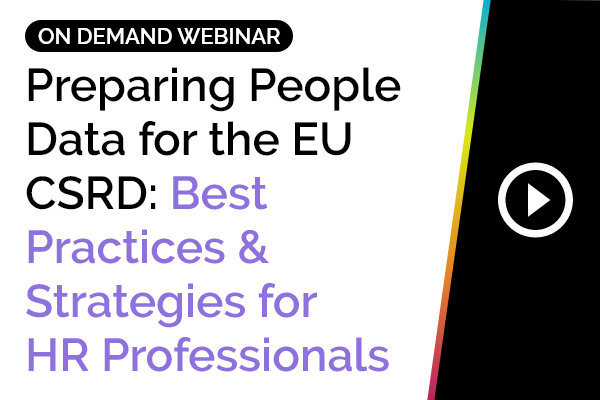 Preparing People Data for the EU CSRD: Best Practices and Strategies for HR Professionals
This panel session brings together a group of industry experts to delve into