SplashBI Releases New Software Version 4.1.3
DULUTH, GA. - October 9, 2018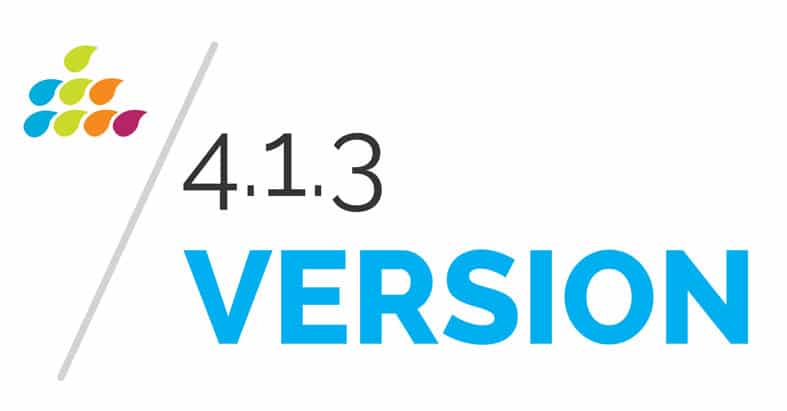 SplashBI's latest version of its leading data reporting and analytics software delivers much-anticipated updates to many familiar reporting features. Version 4.1.3 added new sources to SplashBI's extensive Data Connector library and enhances the user experience to optimize performance.
Duluth, Ga. – Splash Business Intelligence announced today that it has released a new version of its on-demand data visualization software: SplashBI 4.1.3. This software update is centered around extending ad hoc user capabilities with easily-distributed connection features and increases the drilldown abilities of existing charts and dashboards. SplashBI offers instant insights into valuable data with customizable pre-built content for increased ROI right out of the box.
What's New and Improved in 4.1. and 4.1.3?
Pre-Built Analytics for Oracle HCM Cloud and ERP Cloud
SplashBI has added an Oracle Cloud Connector for the HCM and ERP cloud systems and it delivers 100s of prebuilt reports and dashboards.
Cross-domain Reporting
This enhancement provides the ability to build a report or a chart using multiple conjoined domains.  User can create relationships between tables across multiple domains without having to maintain the required table in multiple areas.
Performance Improvements
Many performance improvements were implemented throughout the platform. User will experience 30% faster response time.
Enhanced Schedule and Distribution
Dashboards and reports can now be scheduled and distributed to a shared drive in-network as well as to FTP and email locations.
Upgraded Ad Hoc Data Analytics
Sales, Marketing, HR, Accounting, and virtually any other department can use the SplashBI platform to create a story board of data visualizations for use by department leaders. In this version we have added a customizable donut chart with ability to view values in the center with various custom options.
UX Consistency
User-friendly navigation and a simple, yet powerful interface allows users to ­easily navigate dashboards with simple drag-and-drop charts coupled with dynamic chart positioning.
Branding
SplashBI added a feature that allows the application to be rebranded to reflect a company's own brand. This feature includes changing the login background image, spinners, copyright, and other aesthetic elements so users can easily adopt the application.
Updated Geo and Time Series Charts
Geo Chart provides the option to build story boards for your sales teams by location. Drill down to the exact geographical location of your sales information by state, city, district, county, address, zip code, or area code.
The Time Series chart presents past sales and revenue in the form of decade ranges, specific years, months, days, or even hours. Visualizing historical data provides a better scope for predicting future business using forecasting techniques such as discovering similar patterns within the Time Series chart data.
New Connector for Azure SQL
The SplashBI platform now supports Azure SQL connection to manage the cloud database.
"In today's world of rapidly evolving technology, delivering updated versions of your software is essential for your business to stay relevant. The improvements made in our latest update reflect our dedication to consistently bringing the best reporting and analytics solutions to current and future users," – Kiran Reddy Pasham, President and Co-founder of SplashBI.
About SplashBI:
At SplashBI, we create tangible value for our clients by providing powerful, cost-effective business intelligence solutions. We help organizations make data-driven business decisions. Our platform provides the functionality to easily create, modify and run dashboards and reports anywhere, anytime with both on-cloud and on-premise connectivity. From data visualizations to integrations, implementations and upgrades—we stand by our clients as partners, advisors, and friends.
Media Contact:
Marc A Ramos
CMO
[email protected]