Past Event
November 3, 2021 | Madrid & Online
About SPOUG
SPOUG is the association of Oracle Users in Spain, comprising Oracle clients and partners. The job consists in laying the foundations for collaboration between members to help make better use of Oracle products and services, as well as setting up areas of expertise and encouraging members to exchange insights. The goal is to achieve optimal use of Oracle products and services.
The aim of this hybrid event is to create a space where everyone can come together and enhance the knowledge and community of Oracle Users in Spain. There will be conferences by the finest international speakers, use cases presented by clients, and speakers specialising in processes.
Speaker Details:
Name: Rishabh Miglani
Solutions Account Manager
Time: 1:20 PM CET
Topic – Reporting and Analytics Journey for Oracle Applications: A Customer Story
Using oracle applications? Considering moving to Oracle Cloud or on the path of moving to Oracle Cloud from Oracle EBS – I am sure you have wondered on questions like – what would be the best practice for reporting and analytics for all oracle applications. Would it not be great to have one solution for all reporting and analytics needs for Oracle applications!?
Listen to our customer's journey and learn from their experience. We would like to share that story with you and help you devise your roadmap for reporting and analytics for all Oracle Applications.
A customer journey, where the customer had various applications for their internal applications and functioning. The journey included milestones for moving off Discoverer, providing ad-hoc flexibility with EBS, more enhanced reporting and dashboarding for decision-makers in the organization as well as support for the roadmap of the customer to go from EBS to Oracle Cloud.
Additional Resources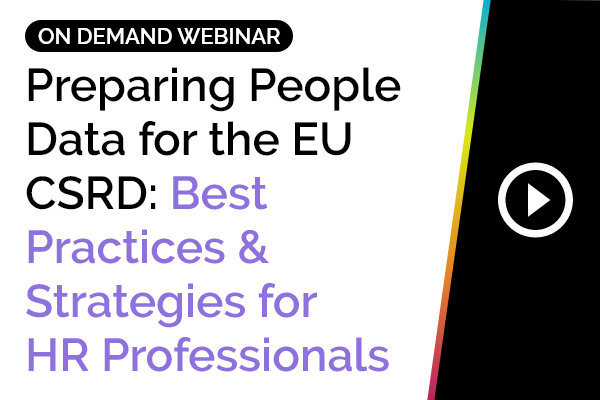 Preparing People Data for the EU CSRD: Best Practices and Strategies for HR Professionals
This panel session brings together a group of industry experts to delve into