Welcome to the 2023 edition of the Oracle E-Business Suite Tour, an opportunity to learn about the news and success stories of this solid Oracle product that continues to be a great bet for many organizations, and that over the years has proven that it is a reliable and effective system, which is now experiencing a new golden stage with its possibilities of integration with OCI.
In the 2021 edition of Oracle E-Business Suite, Oracle confirmed that it continues to bet on this product, offering guaranteed support until at least 2032, and showing a whole proposal for advances and updates that guarantee the continuity of Oracle E-Business Suite.
SPOUG Oracle EBS Suite Tour
Title:
Role of Self-Service Reporting & Analytics in ERP Transformation – Oracle EBS to Cloud: Finance, HCM and SCM
Customer Case Study:
In this presentation, we will discuss how we helped a customer through their ERP transformation from EBS to Oracle Cloud. How users are able to view their legacy transactions as well as their current transactions in a single report.
During the session, we will discuss, how this self-service solution is now helping users with their daily transactional and operational reporting needs. The users are able to reconcile all their transactions from multiple sources and drill down to the detail of each transaction.
We will also discuss how they have since widened their horizons by utilizing dashboards for actionable insights and advanced analytics. These dashboards display important KPIs on Headcount, Turnover, Requisitions, Invoices on hold, Purchase Orders and Trends, for their board members.
Speakers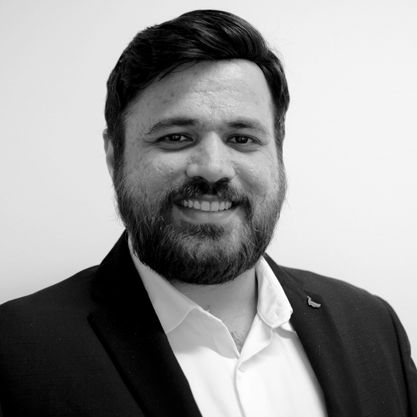 Rishabh Miglani
Solutions Manager, SplashBI
As Solutions Account Manager, Rishabh is a techie by heart and loves solving Data problems. He has extensive experience in working with customers to resolve their reporting and analytics needs for Oracle Applications. Rishabh has also worked with several Big data projects in the past and has helped many customers put in place reporting and analytics strategies based on industry recommended best practices.