Past Event
November 29-30, 2021
This November, join the UK Oracle community for two days jam-packed with content covering both Oracle Applications and Technology.
We know that two years on from our last physical event many of you are ready to get together and interact directly with industry experts, Oracle advocates and product managers. This is your opportunity to hear the latest updates from Oracle and learn tips & tricks from the community.
Session 1
Payment Practices and Performance Legislation – Processing and Reporting
Speaker – Graham Spicer (SplashBI), Jason Howard (Arcivate)
Date & Time – 29th November | 13:45 – 14:30 GMT
Session 2
University of Oxford and SplashBI: A Joint Learning Session for Financial Reporting.
Speaker – Graham Spicer (Splash BI), Julian Sweet (Splash BI), Susan Gillis (University of Oxford) and Monika Klim (University of Oxford)
Date & Time – 30th November | 13:00- 13:45 GMT
Session 3
Keep Your Discoverer Investment Intact: A Customer Case Study with Bossard.
Speaker: Mathieu Rempp (Bossard) and Rishabh Miglani (SplashBI)
Date & Time – November 29, 2021 | 11:45 – 12:30 PM GMT
Why attend?
Develop best practice – save time and money by better understanding your product related challenges. Learn from Oracle experts in your field and gain access to world-leading content
Connect with Oracle users and partners – building knowledgeable, well-connected teams can add value to your organisation
Discover what the future holds – not only will you hear Oracle's product management sharing their individual roadmaps for the future, but also you will receive expert, independent analysis about the significance of those announcements for today's users
Additional Resources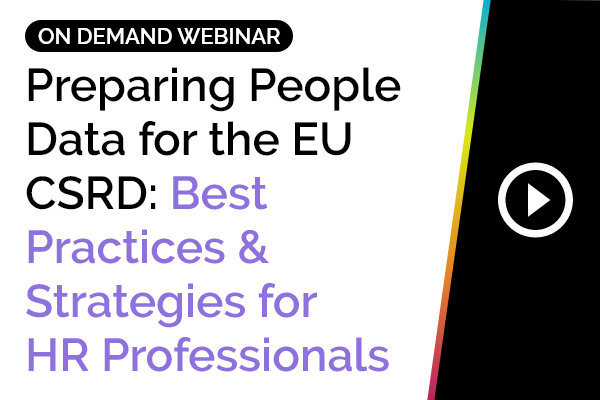 Preparing People Data for the EU CSRD: Best Practices and Strategies for HR Professionals
This panel session brings together a group of industry experts to delve into