The Great Data Clean Up In People Analytics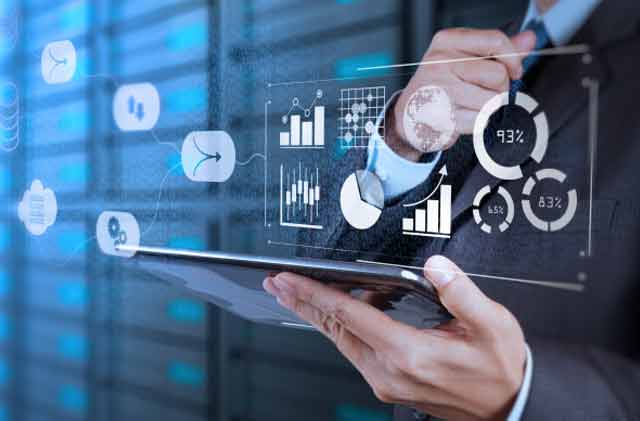 – By Kapil Kapur, Director, Business Transformation of SplashBI
Driven by the huge amalgamation of data within HR, companies are beginning to invest heavily in programmes, platforms and tools that leverage data for all aspects of the workforce, which ultimately contribute to employee performance, management and improvement.
Over the last 12 months, workforces and internal processes have changed dramatically. As we continue working in a hybrid environment, a door of inaccuracies, gaps and redundant data continues to open. What does this mean for the HR process and how will that evolve over the next 12 months? HR data and the importance of analyzing people analytics is key for businesses to continue to adapt, evolve and thrive as we look to the future.
Kapil Kapur, Director, Business Transformation of SplashBI looks at how people analytics can erase human error in HR systems.
Sitting on a Goldmine
The evolving process of people analytics has made sure that companies recognize that tapping into individual employees' lifespan from point of hire to let's say five years of service, shows how drastically data input has changed over that period of time and changes within the workplace or HR department opens up the door to a room for error.
Historically, analytics in HR has been very black and white and only focused on basic elements such as headcount and friction within the workforce. However, people analytics solutions focus on using the data that businesses already have to understand every part of how workforces impact on business value and operations. Embedding analytics into real-time applications further supports companies in making data-driven decisions.
In order to be one step ahead and secure return on investment, this data must be reviewed within every department to ensure that technology is making the department work smarter, and therefore making the entire organization as efficient as possible.
How do we get Clean Data?
A problem with data is that it's easy to get dirty. As soon as data collection procedures differ even marginally – for example, through a change in the HR department or an upgrade to a new system – it becomes inconsistent. However, starting a data clean up can be extremely time consuming and could contribute to further mistakes, so by only cleaning the data that you need to run a report from, you can save time and money by focusing on one specific element for analysis.
But what about legacy systems? Does this data matter too? Of course. Data is still data and to not include older employee data in a new people analytics platform is detrimental to making data-driven decisions.
With the evolution of people analytics platforms, a more nimble, innovative approach to HR technology has been introduced to the market, which takes HR digitization to a whole new level. Artificial intelligence now uses company data to intelligently and effortlessly automate timetables, and mobile technology is empowering employees to maintain, update and control their own data and system integration, thus reducing administrative tasks as well as costly errors.
Making data a Priority
Analytics in HR is nothing new, but the hindrance of legacy systems is keeping businesses from functioning efficiently. Implementing a reliable, flexible and most importantly easy people analytics platform, changes the landscape within a business.
Data auditing and data maintenance is an ongoing process, but ultimately, it is a labour of love. The accuracy and health of data in a people analytics platform is critical for an organization's ability to effectively and swiftly make key business decisions, and also to reduce risk regarding compliance and security. The hours to get clean HR data will be spent one way or another and it's much better to attack issues first off than wait for a time-sensitive issue to arise. Putting in the time and effort proactively will not only produce more reliable and professional results, but increase the HR team's credibility across the organization.