SplashBI Announces New Website Launch
Our innovative website is designed to help organizations transform into DATA-DRIVEN entities.  Visitors can easily find the insights needed to be successful throughout their entire Business Intelligence Journey.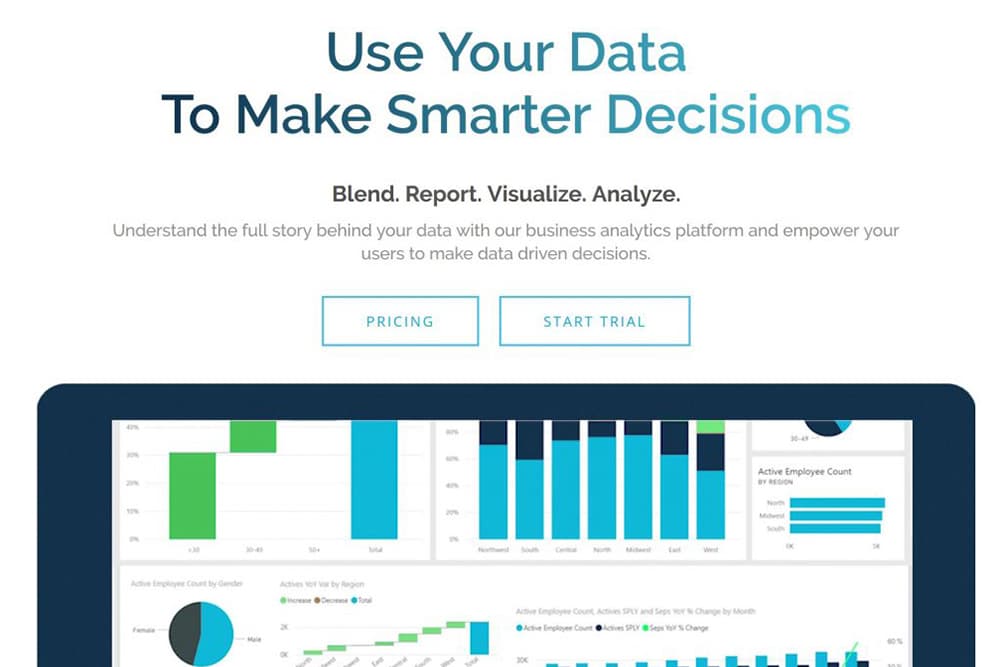 SplashBI, leading provider of Actionable Intelligence: Cross-Application Reporting, Visualizations, and Analytics is proud to announce the launch of their completely redesigned website.  The new design allows visitors to quickly navigate and access information that will help them along their BI journey.  Whether they are just getting started in building their DATA Strategy or experts in Business Intelligence, SplashBI's solutions can quickly assist organizations in leveraging and monetizing their data.
The new website has a fresh clean design, improved usability, and in-depth content focused on SplashBI's Mission and Vision: Helping organizations around the globe leverage their data to make the very best business decisions, regardless of Data-Source type or the number of systems.  Whether it is "People" Decisions for HR, "Revenue" Decisions for Sales, "Prospecting" Decisions for Marketing, "Executive" Decisions for Leadership, or anything in between, SplashBI helps the entire organization find value with their data.
"We are incredibly thrilled about our new site launch and the valuable information the site provides to our prospects, customers, partners and media to better understand our world-class Business Intelligence solutions," said Marc Ramos, CMO of SplashBI.  "I am incredibly thankful for the team-effort behind this site.  Visitors will be able to easily gain all the knowledge necessary for their own Data-Driven Strategic and Tactical needs."
"Organizations today are buried in data across all departments.  SplashBI's best-in-class Reporting and Analytics capabilities help companies transform how they use information and the methodologies needed to quickly analyze the insights hidden deep within. Through our new website, visitors can quickly access specific content pieces that will help them understand the stories within their data, and how to maximize ROI through accurate, data-driven decisions across their entire enterprise." added Naveen Miglani, CEO & Co-Founder of SplashBI.
With this new website structure, the SplashBI staff can easily refresh and update the site with new on-page, downloadable, and video content.  Visitors are able to easily consume information in the format that best suits their learning style.  Anyone looking to unleash the power hidden with their data is invited to visit our new site, consume applicable content, and sign up for a free trial.
About SplashBI:
At SplashBI, we create tangible value for our clients by providing powerful and cost-effective Business Intelligence solutions, enabling efficiencies and data-driven business decisions throughout the organization. From Reporting, BI, and Visualizations to integrations, implementations, and upgrades, we stand by our clients as partners, trusted advisors, and friends.
Media Contact:
Marc A Ramos
CMO