SplashBI New Partner Announcement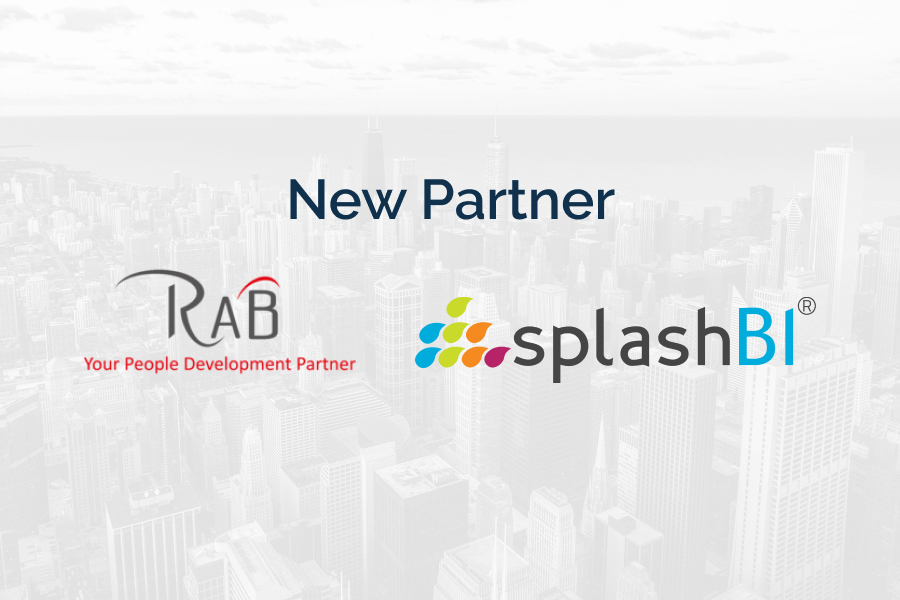 January 11, 2021 Duluth, GA – SplashBI is proud to announce that we have reached a partnership agreement with one of the top HR product and services providers in the Middle East, RabHR.
With this partnership, SplashBI and RabHR can now easily deliver SplashBI's Workforce Analytics Solution – SplashHR, HR Reporting, and HR Services to the Middle East Region.
"We are incredibly excited with our new partnership with RabHR," says Steven Atkins, SplashHR Enablement Manager UK & EMEA.  "The alliance strengthens SplashBI's global reach.  The Middle East represents a strategic area of growth for us given the large number of companies headquartered in the region.  Though we are ERP agnostic, we, especially, see tremendous potential for those companies running ORACLE technologies.  RabHR will be our go to partner when engaging those local organizations.  Their experience in providing HR solutions and their cultural insights positions them for incredible success."
"We are market leaders in HR technology implementations and our association with SplashBI only expands our bandwidth in servicing the analytics and data visualization and Senior management dashboard requirements of our clients" says Venkatesh Palakkad, Principal Consultant of RAB HR. "Our presence in the region for the last 30 years, gives us deep insights on "What would work and how" and this combined with access to best-in-class products and services offered by SplashBI, presents a unique proposition to our clients, particularly with regards to People Analytics", he adds.
Media Contacts
SplashBI:  NeoPR / Rhea Cairns  [email protected]
RabHR:  Venkatesh Palakkad – [email protected]
About SplashBI
SplashBI helps organizations make the very best business decisions by providing instant access to data from disparate systems in the form of reports, visualizations, & trends.
The SplashBI solution is available in the cloud or on-premise and easily accessible via mobile devices.  From HR People Analytics to Finance, Month End & Year End Reporting, to Sales & Marketing Trends / Dashboards, and much more, SplashBI offers insightful pre-built content, powerful ad-hoc reporting, and in-depth dashboards, for immediate ROI.  Finally, SplashBI's data models allows for fast-track-low-cost implementations.  No longer is there a need to spend hefty amounts on consulting and services to get the Business Intelligence your team needs to achieve your competitive advantage.
Blend, report, visualize, and analyze ALL your data in a single platform, SplashBI.  Let your data help drive your business.
About RabHR
 A reputed GCC based firm since 1990, our Human Capital Division brings to clients World Class HR Products & Services.  The Senior Resources of the firm have been managing people productivity challenges in the GCC for over two decades.
Significantly, we have managed multiple projects for clients across the HRM spectrum – HR Transformation | Talent Management Solutions | E-Learning platforms and Solutions | Leadership Assessment and Development | Recruitment Assessments| HR Education | Performance Management | HR Policy Development | Learning and Development Initiatives.
An impressive list of clients is a standing testimony to our commitment in improving People Productivity.
For more details visit www.rabhr.com