The Impossible is Now Possible: SplashBI Sales Analytics for Salesforce®
DULUTH, GA. - September 4, 2018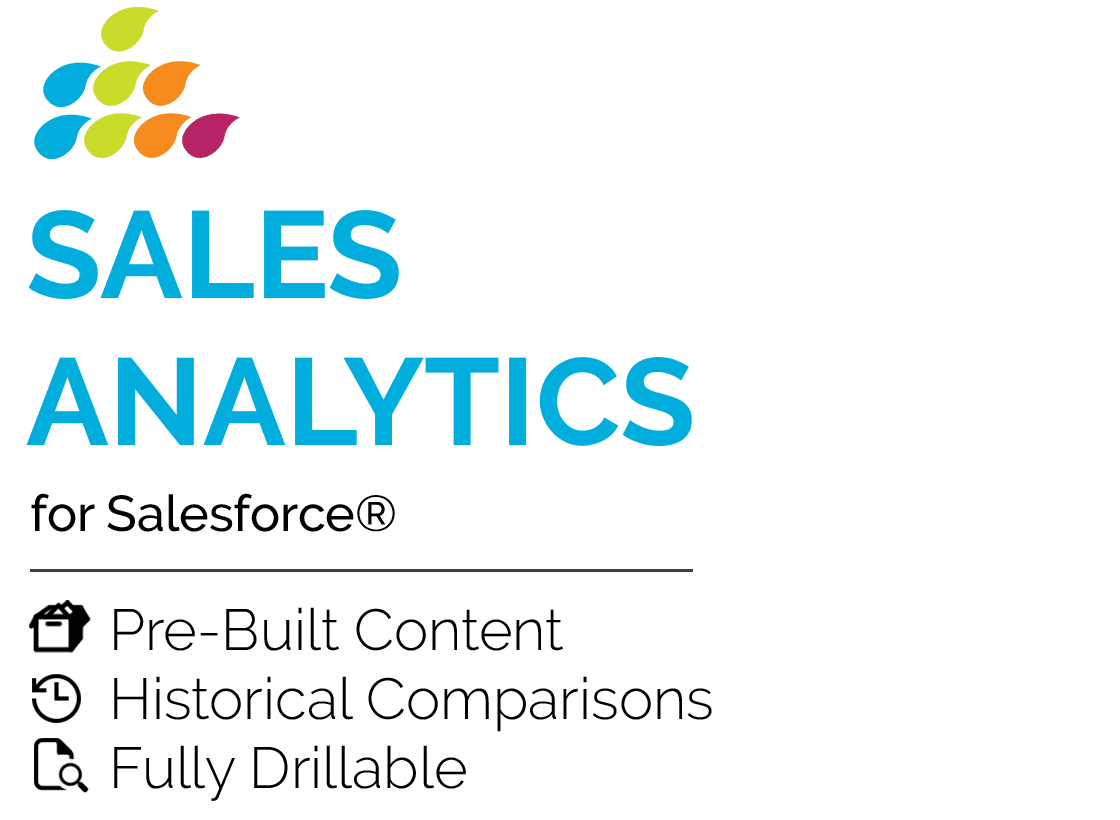 The impossible is now possible! SplashBI paired with Salesforce® connects the number one CRM platform with the advanced business intelligence and data reporting capabilities of the SplashBI solution. Salesforce® with SplashBI helps users visualize Salesforce® data, understand what areas need improvement, and use these data insights to make necessary changes.
By combining the powerful customer insights of the Salesforce® CRM platform and SplashBI's multi-level drill down capabilities, users have reported experiencing a 65 percent increase in pipeline visibility and a 35 percent faster closing rate.
Leverage cross-application data results from multiple dashboards and gather the useful BI insights you need to bump up your business to the next level. The SplashBI tool comes loaded with over 100 pre-built charts and graphs for smooth and easy data analysis. SplashBI's beautifully detailed and interactive dashboards turn cross-app reporting into a breeze. Drill down to the roots of your Salesforce® data and take advantage of ad hoc reporting to get the most out of your valuable data story.
About SplashBI:
At SplashBI, we create tangible value for our clients by providing powerful and cost-effective business intelligence solutions while aiding organizations in making data-driven business decisions. Our platform provides users with the functionality to easily create, modify, and run dashboards and reports anywhere, anytime with both cloud and on-premise connectivity. From data visualizations to integrations, implementations, and upgrades—we stand by our clients as partners, advisors, and friends.
Media Contact:
Marc A Ramos
CMO
[email protected]