Strengthening Organizational Effectiveness Through Diversity, Equity And Inclusion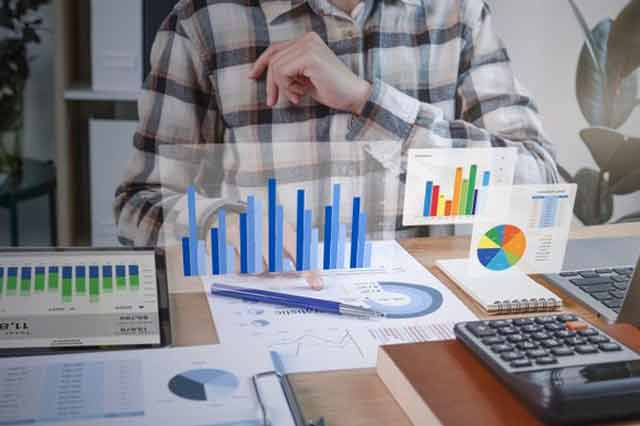 Diversity, equity and inclusion in the workplace's genetic make-up leads to innovation, new ideas, and advantages over competitors. Diverse teams can better represent the customers they serve, make decisions with fewer blind spots, and bring more varied thinking to problem solving. Additionally, this is an area where leadership can display the human side of the business and mirror the new global economy.
With job vacancies currently at a record high businesses are faced with an exciting opportunity to begin attracting and retaining the brightest and best talent in the country. However, this surge in job demand also raises questions about how companies can ensure they attract and retain the right employees – in a way that is truly diverse and inclusive.
Marc Ramos, Chief Marketing Officer at SplashBI explores the importance of incorporating diversity, equity and inclusion throughout the entire recruitment process.
What does Workplace Diversity and Inclusion Mean?
Workplace diversity is the range of differences within a company or workforce, particularly related to the categories of gender, race, ethnicity, age, and sexual orientation. Workplace inclusion is the act of ensuring that all people, regardless of identity, have the same rights and opportunities within the organization. While diversity is measurable through well-known diversity metrics such as gender diversity in the workplace etc., all aspects of inclusion cannot be measured. We can determine inclusion through inequality in salary, employment and advancement opportunities in diverse candidates. However, employee experience in the organization cannot be quantified. Elements of the employee experience, such as whether or not they feel heard, experience a sense of belonging, and are able to express themselves safely in the workplace cannot be accurately measured.
How can Workplaces Build a Diverse Workforce?
Organizations can improve diversity by aligning their diversity goals with talent acquisition. Attracting and increasing diverse talent is an important competitive differentiator for recruiters and talent acquisition leaders to develop.
Building a dedicated team responsible for ensuring diversity remains a priority. An organization wouldn't expect to have great marketing without a marketing department, and the same is true with diversity. The team itself should be well-rounded, representative and, most importantly, have the support of the CEO and leadership team. If it is poorly constructed, disorganized or does not have a voice with the leadership team, all progress on this front will grind to a halt.
Building a diverse team is an ongoing process. You can start to create an inclusive workplace by redefining the hiring process so that it is not weighted toward one region or culture and involves team members from diverse backgrounds. Develop a diverse workplace where all employees feel valued and respected — no matter their background and encourage team members to be open with you about their thoughts on diversity and race.
Trust
Diverse teams can better represent the customers they serve, make decisions with fewer blind spots, and bring more varied and innovative thinking to problem solving. Additionally, this is an area where leadership can display the human side of the business and re-enforce the trust of their employees.
Environments that encourage D and I practice promote trust and engagement among employees. This trust leads to a feeling of psychological safety, which, in turn, leads to respect. Without either of these, teams and their leaders are unlikely to work well together, much less increase team productivity and performance. Research shows that organizations that trust their employees are more likely to increase their average employee engagement by 76 per cent. This has become extremely important as many organizations shift to a remote or hybrid team model. Trust in the workplace allows employees to feel secure, reduces turnover, and increases engagement.
Conclusion
With diversity, equity and inclusion in the workplace comes multiple perspectives. When team members bring a variety of backgrounds, cultures, and experiences, they are more likely to solve problems and be innovative and creative. This can lead to more thoroughly vetted, data driven results. Leaders are also more likely able to make better decisions based on facts. Inclusive management also optimizes talent and productivity, leading to higher-performing teams.
When recruiters have access to a larger talent pool, they are more apt to find high-performing talent based on skills, knowledge, and experience. To reap the benefits of a diverse workforce, employers must ensure that they are able to achieve collaboration and trust within their team. Following data closely to make informed decisions, and continue making progress on your organizations diversity, equity and inclusion in the workplace. Now more than ever, people are selecting companies they want to work for (and buy from) with their heart and conscience. It is imperative to include diversity and inclusion in the work culture to hire and retain talent.