What is Talent Management in HR? [Importance & Best Practices]
Talent management methods have developed to cater to people-specific trends, much like all other work aspects. They have evolved in swift paces over the last few years. Strategic talent management is a compulsion in today's hyper-change landscape. Global trends in talent and HCM have driven a revival of the employee-employer equation.
HR plays multiple roles in an organization. It handles employee relationships, talent acquisition, on-boarding, Payroll, and much more. One such important responsibility is talent management, which is the key to keeping your organization pushing closer to its goals.
What is Talent Management?
Talent management is a business strategy that allows businesses to attract, develop, and retain their topmost skilled employees. The primary objective of talent management is to build a motivated workforce who will stay with your organization in the long run. It is a systematically composed, strategic process of getting the best talent on-board and helping them grow to their optimal abilities keeping organizational goals in mind.
The process involves recognizing talent gaps, sourcing the right candidates, developing them within the system, improving skills, training, and finally retaining and motivating them to achieve organizational goals.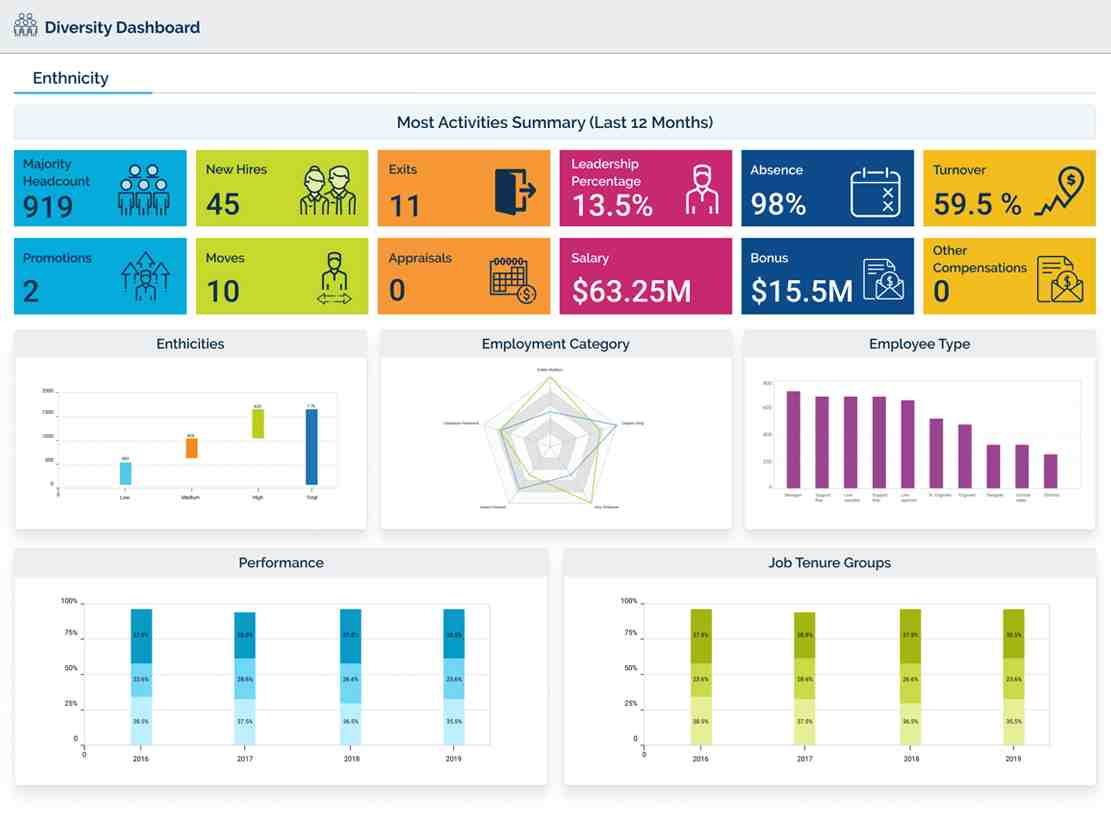 When done right, organizations can create a sustainable competitive edge and beat their competition through a unified system of talent management practices that are difficult to copy.
Talent Management in Human Resource Management (HRM)
Talent management typically embraces several responsibilities of HR. However, just because you have an HR team, it does not mean you are managing talent. You need to have a talent management strategy in place devised just for your organization to achieve optimal outcomes. Since talent management capitalizes on employees, it helps you maximize the importance of employees.
By hiring and developing skilled employees, your company becomes more robust and better adapted to handle changes and risks.
Skilled employees can find means to harness innovative technological capabilities and solve problems or develop original ideas.
When employees feel appreciated at a company, they know they will have many possibilities to develop. They are less prone to look for work elsewhere.
Talent management brands your organization as an employer. It helps you to pull the best applicants for future hires.
Producing inspiring talent motivates other employees and help them improve.
Importance of Talent Management
Talent management is an indispensable component of a good organization on many levels. Competition is intense in today's corporate world. Many HR professionals agree that there is a continuous "war for top talent" —many free positions with not enough quality candidates to fulfill them.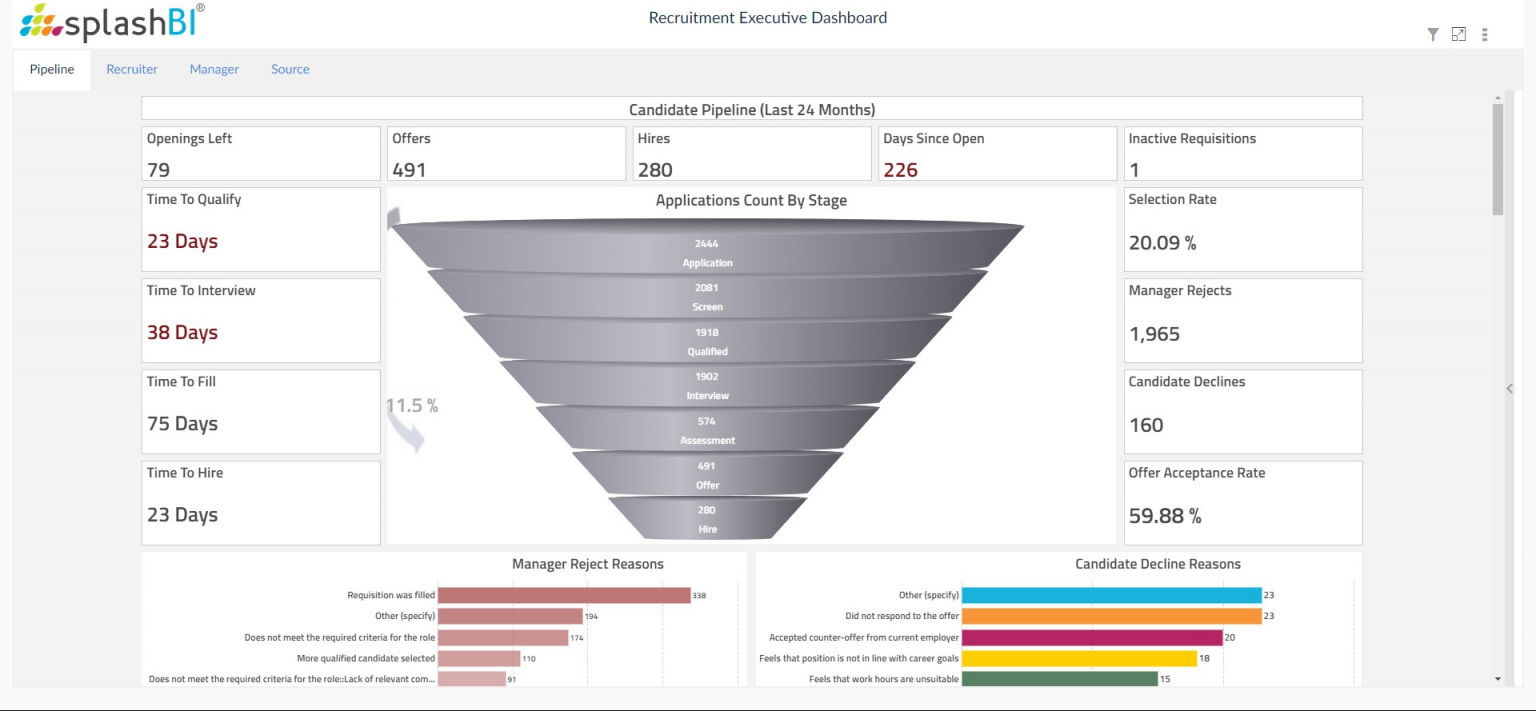 If you want to draw and retain top candidates with the current war, you must get the talent management strategy right. If you do not have an employee strategy that aligns with your organization's strategy, you are leaving your business results to chance.
Talent management in HR also strives to keep existing employees and promote them to more crucial positions in the company. It saves money on high employee turnover. It makes much more sense to grow and retain necessary talent than sourcing, hiring, and training new ones.
Talent Management – 8 Best Practices
Since managers continuously deal with employee development, talent management is something that demands a lot of attention. A slip in this area could cause irreparable damages, and managers must choose their practices carefully.
1. Prioritize Employee Experience
Prioritizing employee experience allows organizations to resolve problems and build value through enhanced performance. It will narrow the gap between success and failure leading to better decision-making.
2. Aligning Talent Acquisition to Business Goals
Organizations must develop a talent acquisition strategy that focuses on outlining and technically supporting newly hired employees to accomplish their business goals. It helps organizations achieve their business goals, which reflects their excellence and effectiveness.
3. Improving Training Efficiency
Organizations must implement work-related training programs for newly hired employees when starting their on-boarding. Build training programs aimed at providing better decision-making and work-related practices and building knowledge through innovation.
4. Flexibility
Flexibility in the workplace empowers organizations to develop departmental and managerial communications and improve relationships among managers, business units, and functions. Organizations can also move decision-making power to lower levels and motivate newly hired employees to build new ideas and execute them.
5. Providing Necessary Feedback
Constant feedback helps businesses to maximize their employees' performance. Managers and employees can promptly take corrective steps when things go off track. Continuous feedback makes performance appraisal quicker and easier.
6. Rewarding High Performance
You may not always be prepared to reward high-performing employees with hikes or bonuses. However, expressing the organization's promise towards such employees will help in the long run. Recognizing their performance and potential will help in retaining them.
7. Performance-Based Development
Use employees' appraisals to recognize gaps in their abilities and propose the right kind of training that they require. The L&D department should find areas where employees have scored low and advise training to each respectively. It is vital to get value from such training by measuring employee performance against the appraisal process.
8. Human Capital Value Profiling
The focus of business processes is outcomes. While outcomes matter, too many businesses falter because they concentrate too much on results and not enough on the people processes responsible for delivering the results. Human Capital Value Profiling (HCVP) is a people analytics technique that identifies people processes that are most important in achieving desired business outcomes but not quite effectively executed.
How to Incorporate Talent Management in your Organization?
HR teams grapple with incorporating a talent management strategy that maps out their goals and priorities. The causes are different, but without a talent management strategy, the outcomes are usually the same.
The most challenging part is getting started with the appropriate framework for the strategy. Let us walk through the standard steps in a strategic planning process, so you can utilize them to sketch your HR talent management strategy:
Begin by listing your organization's strategic goals and determining any modifications or new directions for the organization.
Identify and analyze the essential drivers and hurdles that could influence your organization's capability to accomplish its goals.
Analyze where your organization is and where it wants to be and address gaps to accomplish your business goals.
Based on the objectives, difficulties, and gaps, identify HR goals to help the organization achieve its goals.
Do an inventory of your existing talent management processes to identify if you need to make any changes to support your goals.
Track essential metrics to report progress and success or take corrective steps as needed. It will help you determine if the goal or linked action was practical and is worth retaining.
SplashHR at your Rescue!
SplashHR delivered via the cloud simplifies HR complexities, workforce management, and performance for business. We automate several time-consuming recruitment tasks, speed hiring, enhance the quality of hires and improve retention cost-effectively.
We help companies make better, data-driven workforce decisions to improve their hiring, management, planning, and retention strategies with intuitive dashboards and reports.
Get all the insight you need on the go to make informed organizational decisions!