Simplifying the Complex: Getting the Most from Your Oracle Investment
Simplifying the Complex: Getting the Most from Your Oracle Investment
In our ever-evolving digital world, there's always a constant push towards innovation. But sometimes, amidst the whirlwind of technology and options, it's essential to step back and make life a tad simpler.
A mere four years ago, organisations utilising the Oracle E-Business Suite found themselves at an intriguing juncture. Oracle unveiled its roadmap for the E-Business Suite in 2019. With this announcement, companies faced a looming deadline: either upgrade to R12.2 or become unsupported. I recall a valuable insight from my days at Claremont when my colleague Mark Vivian penned an enlightening article discussing available choices. Even now, after nearly four years (a time that feels so distant in the pre-Covid era!), his piece on whether to stay or go remains ever-relevant.
Fast forward to today, and your organisation has most likely made its decision. Be it:
Sticking with EBS R12.1 or an earlier version
Upgrading to EBS R12.2
Opting for a blend of EBS & Oracle Fusion Applications
Transitioning entirely to Oracle Fusion Applications
Or perhaps even exploring a different solution altogether
No matter the path you've chosen, one thing remains constant: the pressing need to extract real, tangible VALUE from your commitment. Generating value isn't merely about adapting or integrating—it's about fostering efficiency and realising business potential. At SplashBI, we operate with a simple philosophy: if a solution doesn't provide genuine value, why invest in it? So, how does SplashBI amplify your investment?
1. Time Efficiency: Streamline operations and reduce tedious manual tasks, freeing up valuable time for strategic initiatives.
2. Optimised Resources: Leverage our tools to ensure you're maximising your resources without redundancy or waste.
3. Precision through Automation: Eliminate human errors by automating repetitive tasks, ensuring accurate data every time.
4. Regulatory Assurance: Navigate the complexities of compliance with ease, always staying a step ahead with our regulation-compliant reporting.
5. Elevated User Engagement: Intuitive design and robust features mean that users don't just use SplashBI; they genuinely enjoy it.
6. Holistic Organisational Insight: Dive deep into understanding every facet of your organisation, from human resources and financials to intricate processes.
Interested in seeing how SplashBI can redefine your Oracle experience? Regardless of where your organisation stands today, reach out. We're here to guide you through the possibilities and demonstrate how SplashBI can future-proof your organisation's data journey.
Tip #4: Ensuring data quality and privacy.
With data comes security! High-quality and accurate data are the foundation of any successful people analytics project. Establish data governance processes to ensure data integrity, including regular data cleaning, validation, and documentation. Safeguard employee privacy by complying with relevant data protection regulations and obtaining necessary consents. Transparent communication regarding data handling practices builds trust among employees and ensures ethical use of data.
Tip #5: Selecting the right tools and technology.
Choosing appropriate technology and analytics tools that align with your organization's needs and resources. Considering factors such as scalability, user-friendliness, integration capabilities, and data security when selecting a people analytics platform. Collaborating with IT professionals to evaluate various options and select a solution that supports your project goals and enables efficient data analysis.
Unlock the power of People Intelligence with SplashHR – Curate data-driven decisions for improved business outcomes. Request a Demo today!
Request A Demo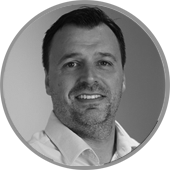 Simon Beresford,
UK-based Solutions Sales Manager
From our UK office, Simon Beresford serves as the Solutions Sales Manager. With over six years in the Oracle field, Simon's background spans industries from FMCG to Travel & Tourism. Before joining us, he was part of a Managed Service Provider, concentrating on enhancing business operations for various departments including IT, HR, and Finance. Having worked extensively on achieving efficient business outcomes and simplifying day-to-day challenges, Simon is adept at understanding client needs and providing effective solutions. His genuine interest in engaging with people and resolving their issues makes him a valuable asset to our team and our clients.