Discoverer Migration With SplashBI
The Discoverer Migration utility converts existing Discoverer Business Areas and Workbooks to SplashBI Domains and Reports. The utility supports all the data sources hat Discoverer workbooks are built upon, including datamarts, warehouses, online transaction processing systems and Oracle E-Business Suite. It not only converts the workbook, but also the fields in the Discoverer folder that the report is based upon. Learn more about the Discoverer Migration when you download the PDF.
Additional Resources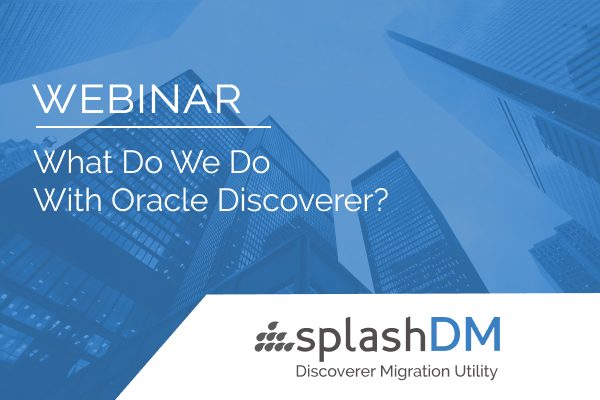 What do we do with Oracle Discoverer?
We often see companies require information across multiple ERPs. Especially when migrating from an On-premises ERP like EBS to Oracle Cloud applications. Finance teams want…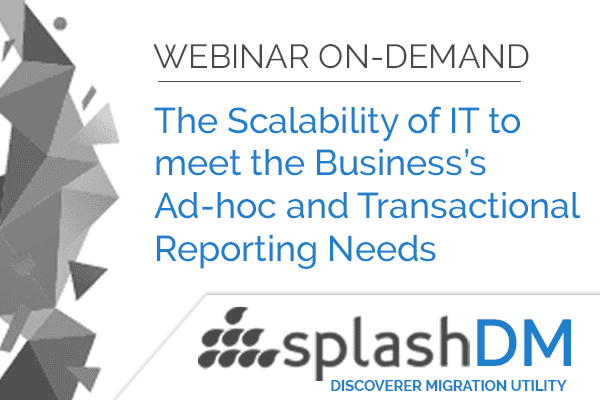 Webinar On-Demand | Business's Ad-hoc and Transactional Reporting Needs
Oracle Discoverer has reached end of life, yet despite that being the situation for some years now, many organisations are still relying on Discoverer for…